Cynthia Wolfe
Thank you so much for your compassionate care in treating Esmerelda!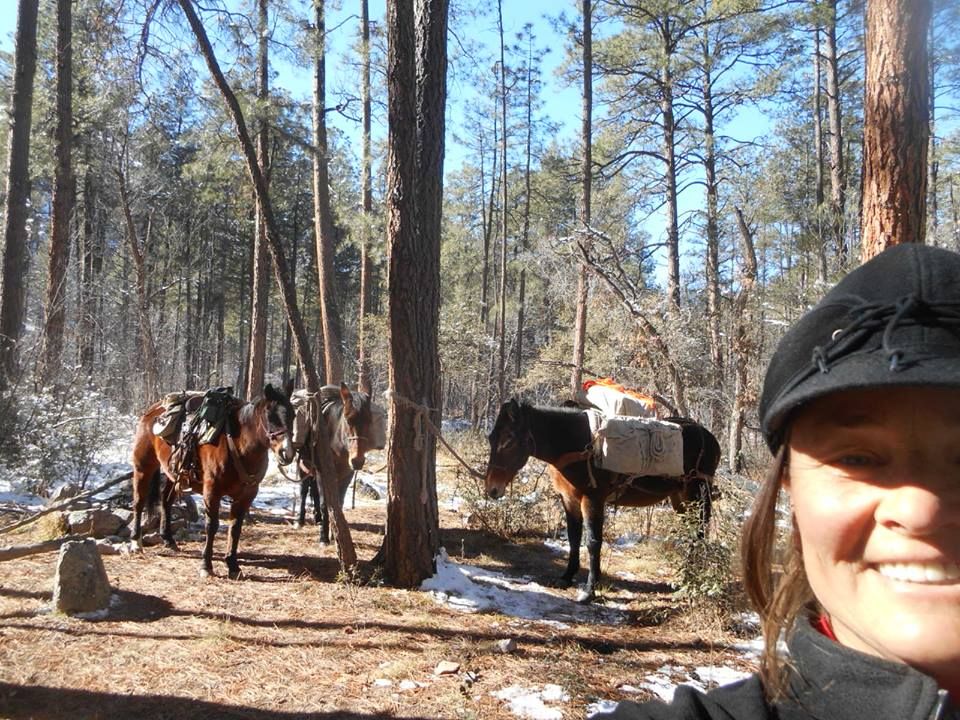 Mikayla Larette
I am so glad that out of a bad situation where my horse needed stitches I found a great equine vet. Dr Liepman and her associate were great and I was really pleased with the care and service they provided.
Susan Lynn Olszewski
You just can't beat the experience and talent of Dr. McCormick. . The staff was just as awesome! Our horse had tie back surgery and she has never been any better than she is right now.. thanks to the great work at Chaparral Veterinary Medical Center!
Becky Stockett
Special Thanks to Dr. Nate McClellan and his talented Surgical Team at Chaparral Veterinary Medical Center! This group exhibited professionalism, compassion and experience. I would highly recommend these folks for your equine surgical needs...not to mention their State of the Art Facility!​​​​​​​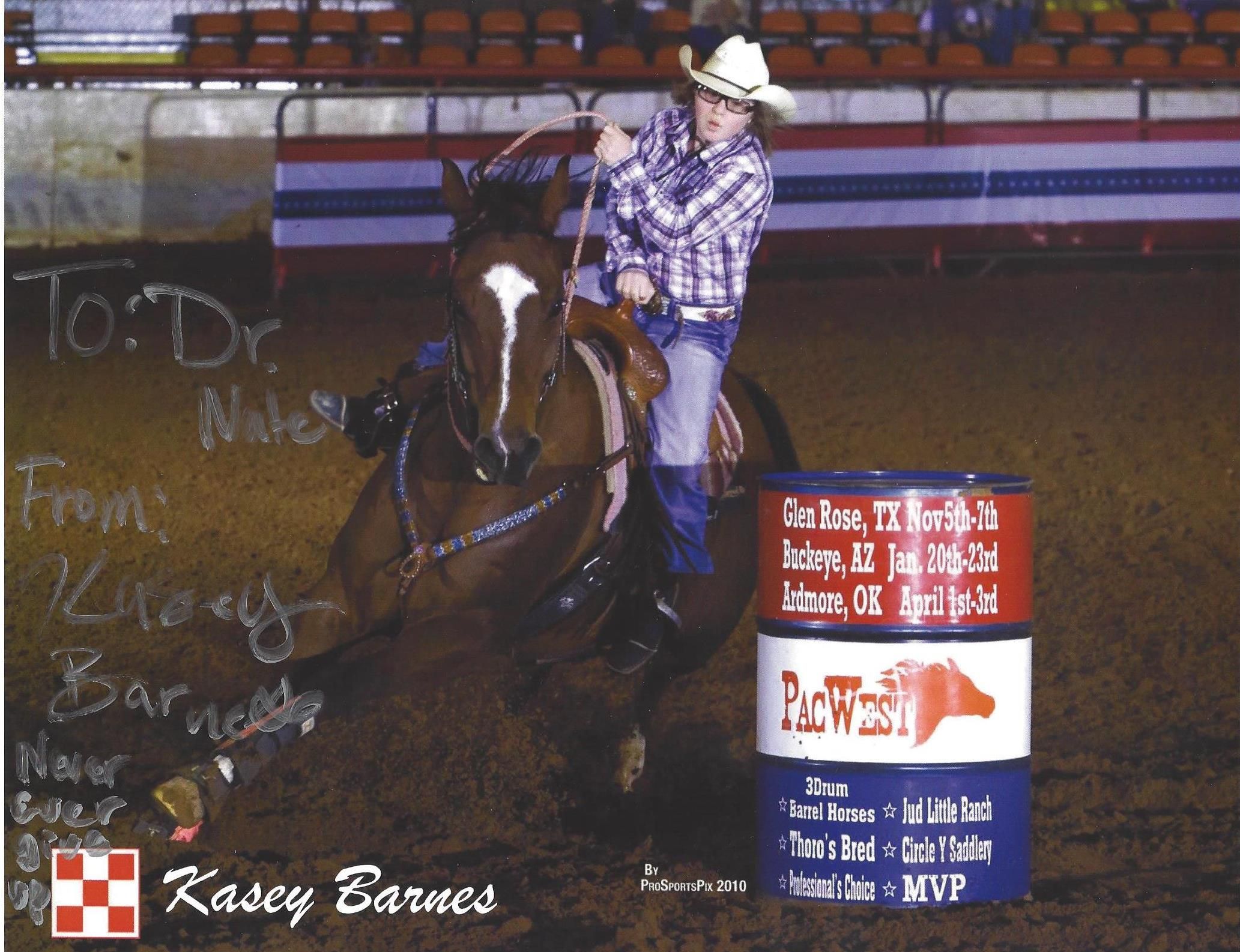 Ann Ezzell
I've been fortunate to have the vets at Chaparral take care of my horses for 12-13 years(plus our cats for about 3 years). Every encounter has been professional and caring, and my 17 year-old QH with navicular who early in 2013 couldn't trot for 5 minutes 2 days in a row without being lame at the walk the third day just won 2 Training Level dressage tests up in Flagstaff and then successfully schooled cross country the next day. In fact, there were times when I thought perhaps they had done TOO good of a job making him feel better!​​​​​​​
Michelle Tuton
Thank you Dr. Crabo, Dr. Gryl and the staff at Chaparral for the outstanding medical care and heartfelt kindness you provided to all of our equine friends!!! Especially our beloved Crystalized!!!​​​​​​​
Marie Lund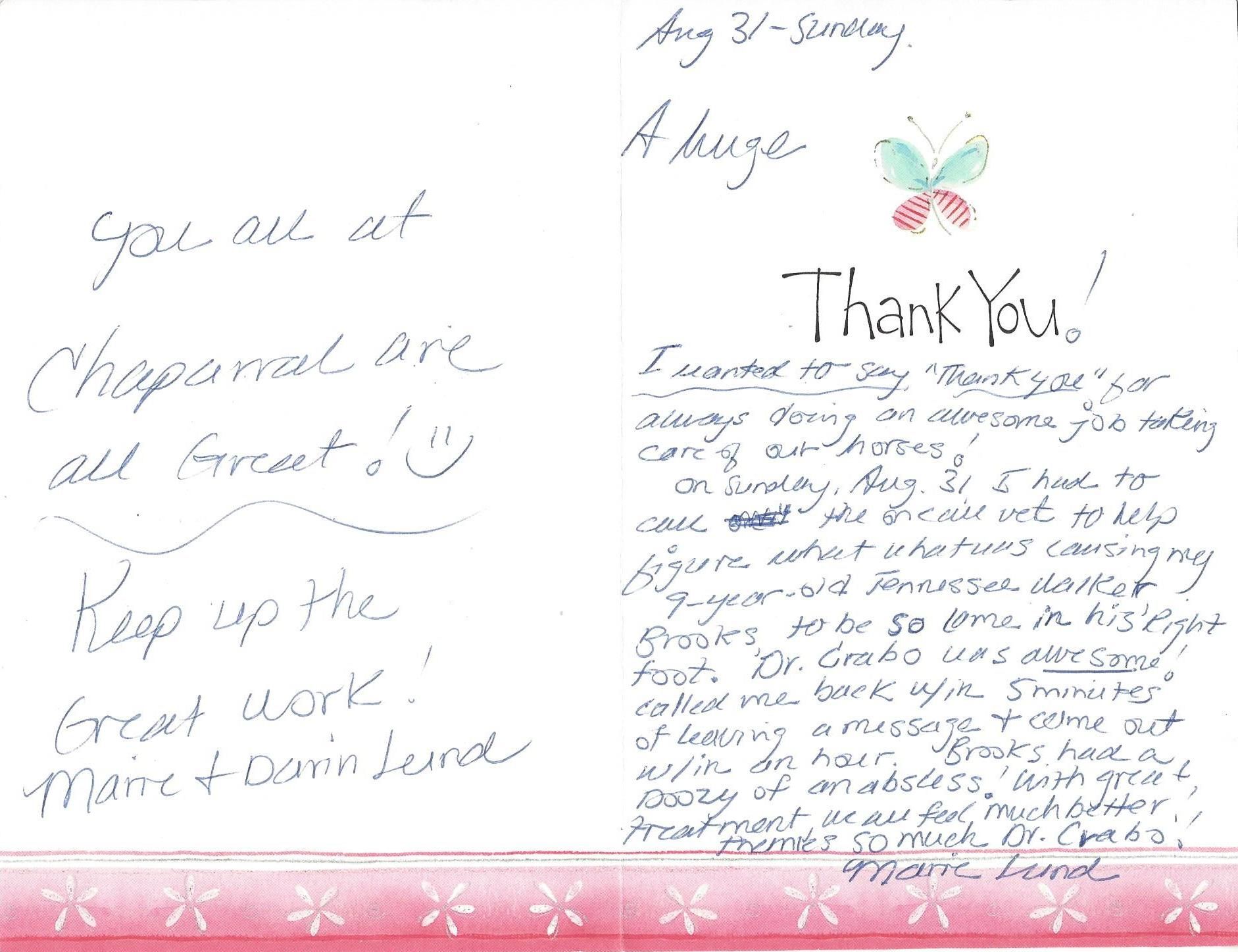 ​​​​​​​"We have a commitment as a team to improve ourselves both personally and
professionally so that we may better serve our patients by providing quality
veterinary care."

​​​​​​​"Partners for Life"

​​​​​​​"Expect Excellence"
Cards Accepted