Alison Ariano, DVM
Small Animal General Practice


Dr. Ariano joined Chaparral Veterinary Medical Center in 2014 after practicing in North Scottsdale and Tempe for 15 years. She grew up in Chicago, Illinois, attended Cornell University for undergrad and Ross University for veterinary school. After practicing in New York, she and her husband relocated to North Scottsdale in 1999 where they currently reside with their two sons, Enzo and Nico. Dr. Ariano uses her 20 years of experience to head up our small animal practice, specializing in internal medicine, surgery, geriatric care and canine and feline dentistry. Dr. Ariano chooses to donate her time and services with a number of rescue groups in the area. Her family currently has two rescued dogs - Campari (a red Heeler) and Corey (a Heeler mix), a cat, Mr. Shiney, from a litter the hospital nursed since birth, hamsters and a family of snakes. Dr. A (as we like to refer to her) enjoys spending her free time running marathons, traveling and spending time with her family.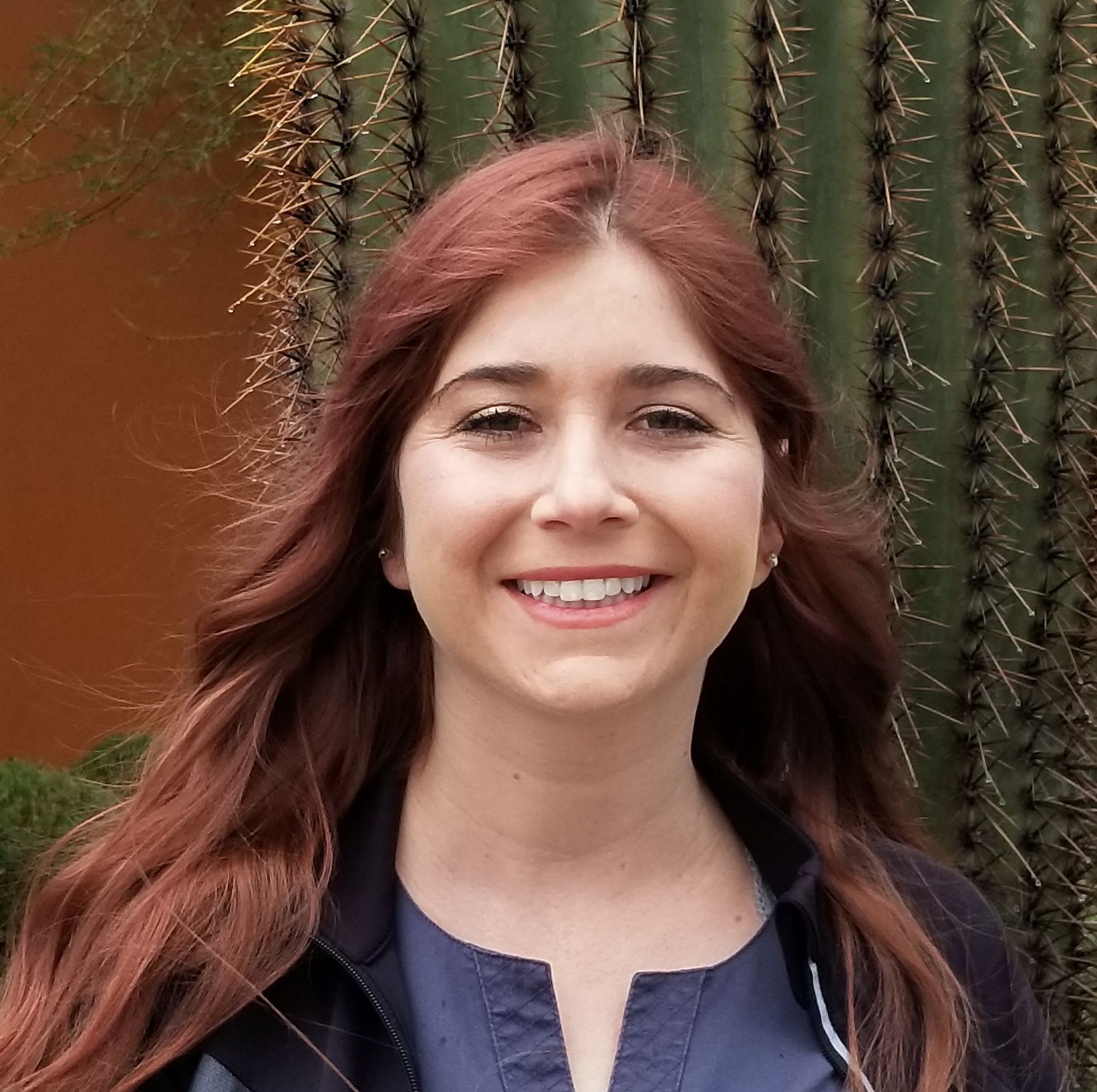 Courtney Ells, DVM
Small Animal General Practice


Dr. Courtney Ells has lived in Phoenix for over 15 years and received a Bachelors of Science from Arizona State University in 2013. Dr. Ells joined Chaparral Veterinary Medical Center in 2018 after Graduating from Midwestern University College of Veterinary Medicine with honors and a Doctorate of Veterinary Medicine. She currently has a horde of animals; two rescued dogs [Blueberry (a deaf Australian shepherd) and Athena, (a golden retriever mix)], a horse named Libbie, a bunny named Oatmeal, and a ferret named Bailey. Professionally, Dr. Ells interests include small animal practice, focusing on internal medicine, general surgery, geriatric care and canine and feline dentistry. Outside of work, she enjoys spending her free time riding horses, hiking and traveling.
Jamie Pfeiffer, CVT
Small Animal Technician


Jamie is a certified veterinary technician working in the small animal department at CVMC. She loves to work with animals and animals has had this passion for as long as she can remember. Jamie has two dogs, one cat and one horse. She has been riding horses for over twenty years. In her spare time, Jamie enjoys yoga and spending time with friends and family.
Tiffany Ackerman
Small Animal Technician


Tiffany is a native of Arizona. She loves spending time with her husband, 2 boys, and dogs. She started at Chaparral in 2007 and left at the end of 2008 to become a full-time mom. She has come back once again to join the small animal team and do one of the things she loves, take care of animals!
Tianah Carrillo
Small Animal Technician


Tianah is from Chicago, IL and joined Chaparral in 2015. She's has worked as a small animal technician for 13 years. Tianah has two dogs and a cat. She is a mother of four beautiful children and married to her husband Michael.
Leigh Carson
Small Animal Technician


Leigh is a Phoenix native, who enjoys working with pets and their people. She followed her Mom's footsteps into the vet field, helping with hospitalized and boarding dogs where her Mom worked in the mid to late 1970's, going on the ASPCA emergency animal pick up in the late 70's and early 80's. Starting the first Sun City Rescue/Sr pet adoption program as a Girl Scout project in the mid-80's. While attending Barry Goldwater High School in the mid-80's, she volunteered at Adobe Mountain Wildlife Center, working with orphaned and injured native wildlife as well as confiscated pets/wildlife. She helped with their rehabilitation, release or placement if non-releasable. In 1995 she attended Long Medical Institute Veterinary Technician Assistance course, graduating in 1996.

Currently, she is married to her best friend, Alex, is a mother to 5 grown children and 4 grandchildren, along with her 5 fur kids, all senior pets, 3 dogs, 1 cat and a horse and numerous freshwater tropical fish. During her 'free' time, she enjoys hiking (completing the Phoenix 7 Summit Challenge in 2016), bike riding (in 1984 she completed the GABA Cross State Tour, going from the Grand Canyon to Nogales, Mexico), trail riding with her horse, Homer and spending as much time as she can with the growing grandkids.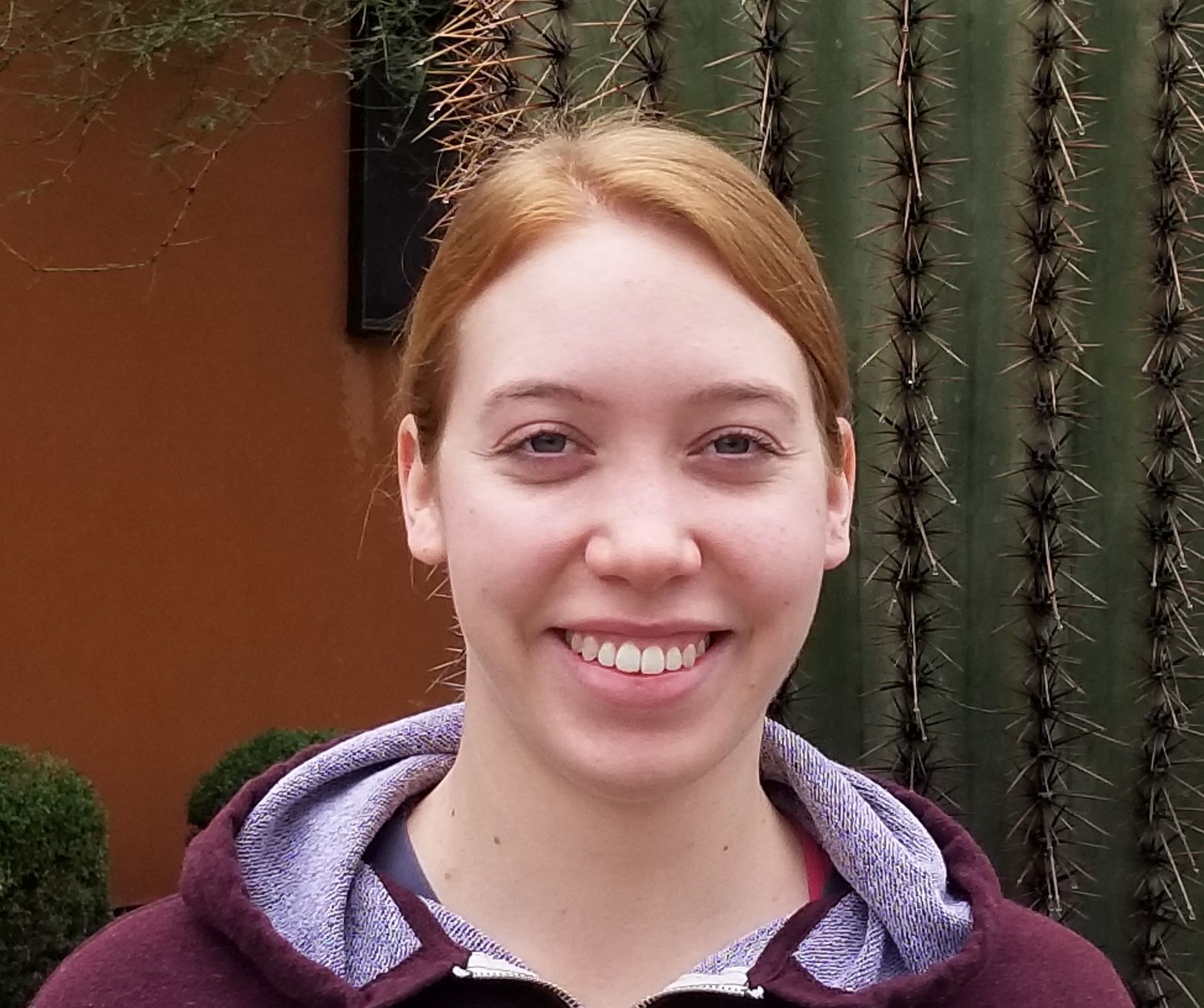 Samantha Masson
Small Animal Technician


Originally from Oconomowoc, Wisconsin, Samantha and her family moved to Arizona about 15 years ago. She received her Bachelor's of Science in Biology with honors from Arizona State University & Barret, the Honors College in May of 2016. She plans to attend veterinary school in the future. Outside of Chaparral, she volunteers once a week with the hoofstock department at the Wildlife World Zoo. She has a strong passion for wildlife conservation and the protection of the world's vulnerable species. She enjoys spending free time outdoors with family, preferably near running water and large trees.
Brandt Cassel
Practice Administrator​​​​​​​


Brandt is originally from Southern California and has spent many years in healthcare management and operations positions. He has a BS in Organizational Management from the University of La Verne, and an MBA in Healthcare Administration from the University of Saint Mary. Brandt enjoys spending time with his dogs Loki and Elvira, and Lemmy the Cockatiel. He and his beautiful wife, Heather, enjoy beach camping and spending time with their two lovely granddaughters.
Holly Taranton
Practice Representative


Holly recently joined the Chaparral team and is enjoying our clients and her colleagues. She has a long history of administrative work in the legal, real estate development, construction and shopping center management industries and has always had a love of animals. She started off her oldest daughter at the age of 3 riding horses and her love of horses continued with her other 2 daughters. She now enjoys spending time with her husband, 3 grown daughters, her grandson and their many rescue dogs and horses. She, her husband, middle daughter, and grandson recently moved back to the United States from living in Melbourne Australia.
Suzan Rokvam
Administrative Assistant


Suzan is originally from central California, but she has lived in the Scottsdale area for decades. She has always had a passion for animals and raised poodles and Lhasa Apsos in the past. She satisfied her equine passion by completing the Equine Science program at Scottsdale Community College resulting in a degree in Equine Science. Suzan spent many years as the office manager at Southwest Equine Hospital in Scottsdale. She was also employed in administrative positions in retail, real estate, health care and she now has returned to the veterinary world. She is the proud owner of 2 rescue dogs: Sally (a jet-black corgi mix,) & Sunny (a buff cockapoo mix.) Her many hobbies include fitness, music, and travel, but she spends most of her time enjoying her home and teenage son, Robert.
Merle Black
Bookkeeper


Merle recently came to Chaparral Veterinary Medical Center as our new bookkeeper. She recently moved to Arizona from Southern California after many years working in the non-profit sector. The need to assist our fellow man and four-legged friends never leaves our heart, which makes Chaparral a perfect fit for her.
Amy Goda-Dieguez
Barn Assistant​​​​​​​


Amy has been working with horses for 29 years in many different venues and has been fortunate to have traveled around the United States and the world. She started out working with and riding racehorses and her dream has always been to help care for horses. Amy also loves working with a passionate group of people who love what they do. She enjoys spending time with her wonderful daughter, Mae, and husband, Wilson, who also works at CVMC.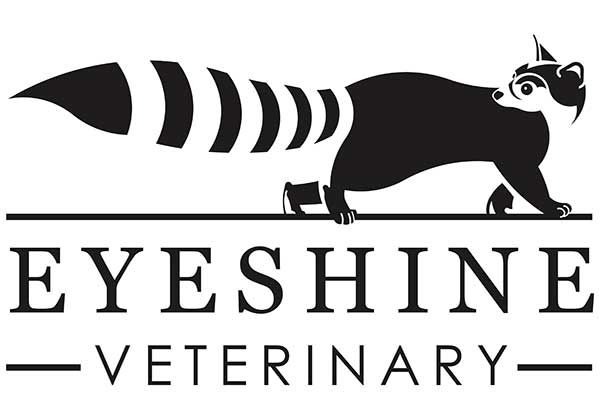 Eyeshine Veterinary
Zoe Reed, DVM, DACVO, MFA


Dr. Reed is one of less than five-hundred veterinary ophthalmologists certified by the American College of Veterinary Ophthalmology in the world. Dr. Reed recently opened Eyeshine Veterinary: Arizona's only locally-owned, independent ophthalmology-only practice treating 'anything with eyes' in Phoenix. She treats small patients at Eyeshine and provides ophthalmology services for horses both at local equine hospitals and in-the-field. In addition to seeing patients, she has authored a number of journal articles and continues to participate in clinically-focused research. Dr. Reed attended UC Davis for her DVM degree and completed her comparative ophthalmology residency here in the Valley of the Sun. Experience working in various ophthalmology practices and multi-specialty veterinary hospitals in the western United States inspired Dr. Reed to start her own veterinary ophthalmology practice where she can create an environment focused on caring for animals and the people who love them.