Internship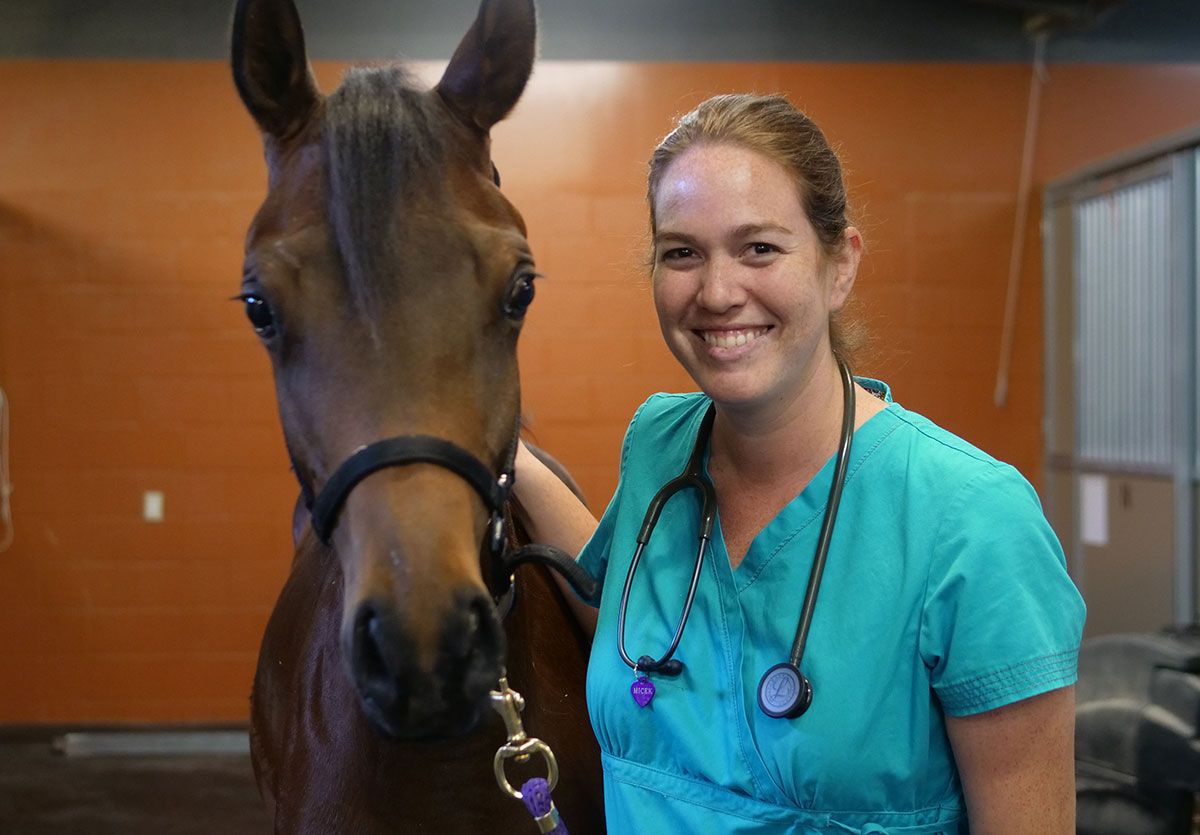 The goal of this internship is to provide the intern with a quality experience which balances in-hospital, ambulatory and academic veterinary medicine. The intern will have the experience and knowledge to begin a residency program or a career in private equine ambulatory practice upon successful completion of the program. The internship is an intensive training program that will provide the intern with an equivalent of approximately 5 years of private practice experience.
​​​​​​​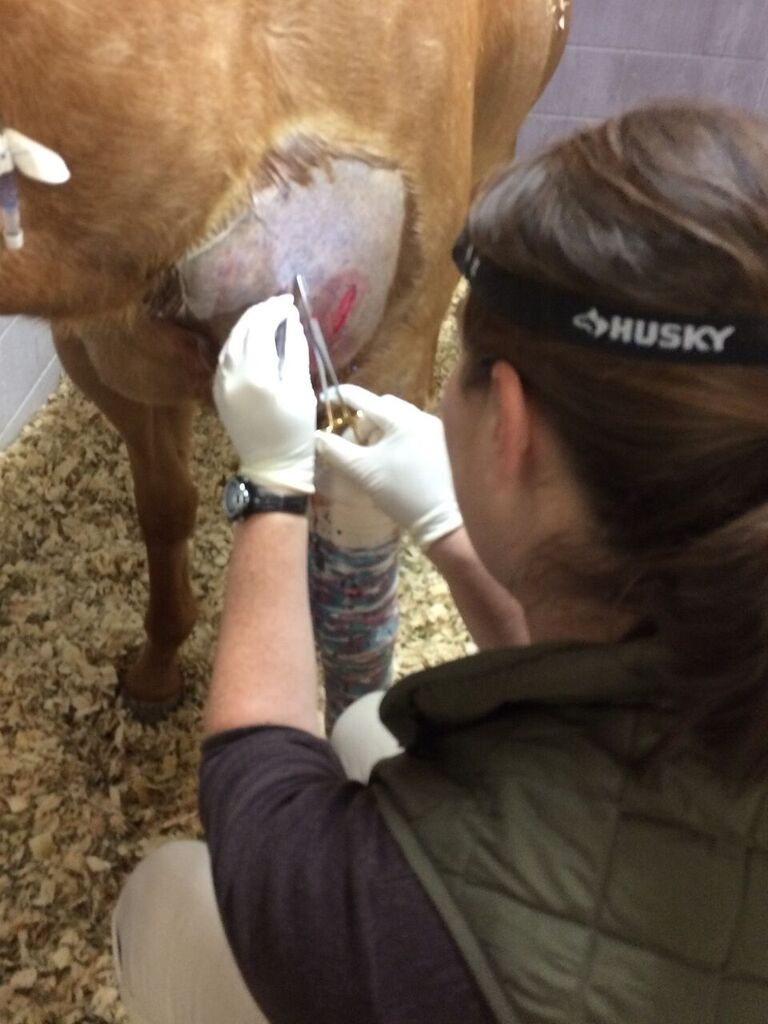 We have a 3 intern rotating internship program, where interns participate in daily medical and surgical procedures and provide and supervise patient care. Interns spend time with our in hospital specialists and also get the opportunity to spend time in the field with our ambulatory practitioners. As they progress through their program, our interns often provide care for horses in the field independently. Our interns also rotate on call to provide emergency care for horses that come to our referral facility and share responsibility with our anesthesia technicians to run anesthesia during surgeries.
The clinic will provide a stipend for insurance coverage, will pay for AAEP and AVMA dues and offers paid sick and vacation leave. CVMC also provides paid leave for one continuing education event during the year. Internships generally run from June-June.
AAEP Avenues listing
Past Interns:
2015-2016

Dr. Megan Knoell: Catskill Veterinary Services in NY, Associate equine and mixed animal veterinarian

Dr. Haley Safnuk: returned to Canada, mixed animal veterinarian

Dr. Emily Hadaway: Clarkesville Veterinary Hospital in GA, Associate equine and mixed animal veterinarian

2014-2015

Dr. Elyse Durkett: took a second surgical internship at University of Florida before starting her equine surgical residency at Iowa State University

Dr. Alison Forbes: Full Circle Equine Veterinary Services in MS, Associate equine veterinarian

Dr. Catherine Ziegler

2013-2014

Dr. Erin Hisrich: Owner of Aspen Veterinary Clinic in Flagstaff, AZ

Dr. Shane Dennis: Associate veterinarian at Aspen Veterinary Clinic in Flagstaff, AZ

2012-2013

Dr. Tyler Sweeney: Coastal Equine Veterinary Service in VA, Associate equine veterinarian

Dr. Darla Moser: Equine surgeon at Desert Pines Medical and Surgical Center in NV, equine surgeon

2011-2012

Dr. Jennifer Burroughs

Dr. Bridget Bourke: Equine Veterinary Services in TX, Associate equine veterinarian

2010-2011

Dr. Elyse Dunphy: Bar S Animal Clinic in Wickenburg, AZ, Associate mixed animal veterinarian and chiropractic certified

Dr. Kristen Caslowe

2009-2010:

Dr. Katie Harrington

Dr. Martha Ullman: Westbrook Animal Hospital, Peoria, AZ, Associate small animal veterinarian

2008-2009:

Dr. Tiffany Schmidt

Dr. Lauren Jacobsen

2007-2008:

Dr. Tiffany Schmidt

Dr. Amy Maddin

2006-2007:

Dr. Erica Wallace
Dr. Gordon Vergason

2005-2006:

Dr. Stacey Tinkler: Equine internal medicine specialist at Purdue University College of Veterinary Medicine

2004-2005:

Dr. Kim Gryl: Small animal veterinarian, Phoenix, AZ

​​​​​​​"We have a commitment as a team to improve ourselves both personally and
professionally so that we may better serve our patients by providing quality
veterinary care."

​​​​​​​"Partners for Life"

​​​​​​​"Expect Excellence"
Cards Accepted