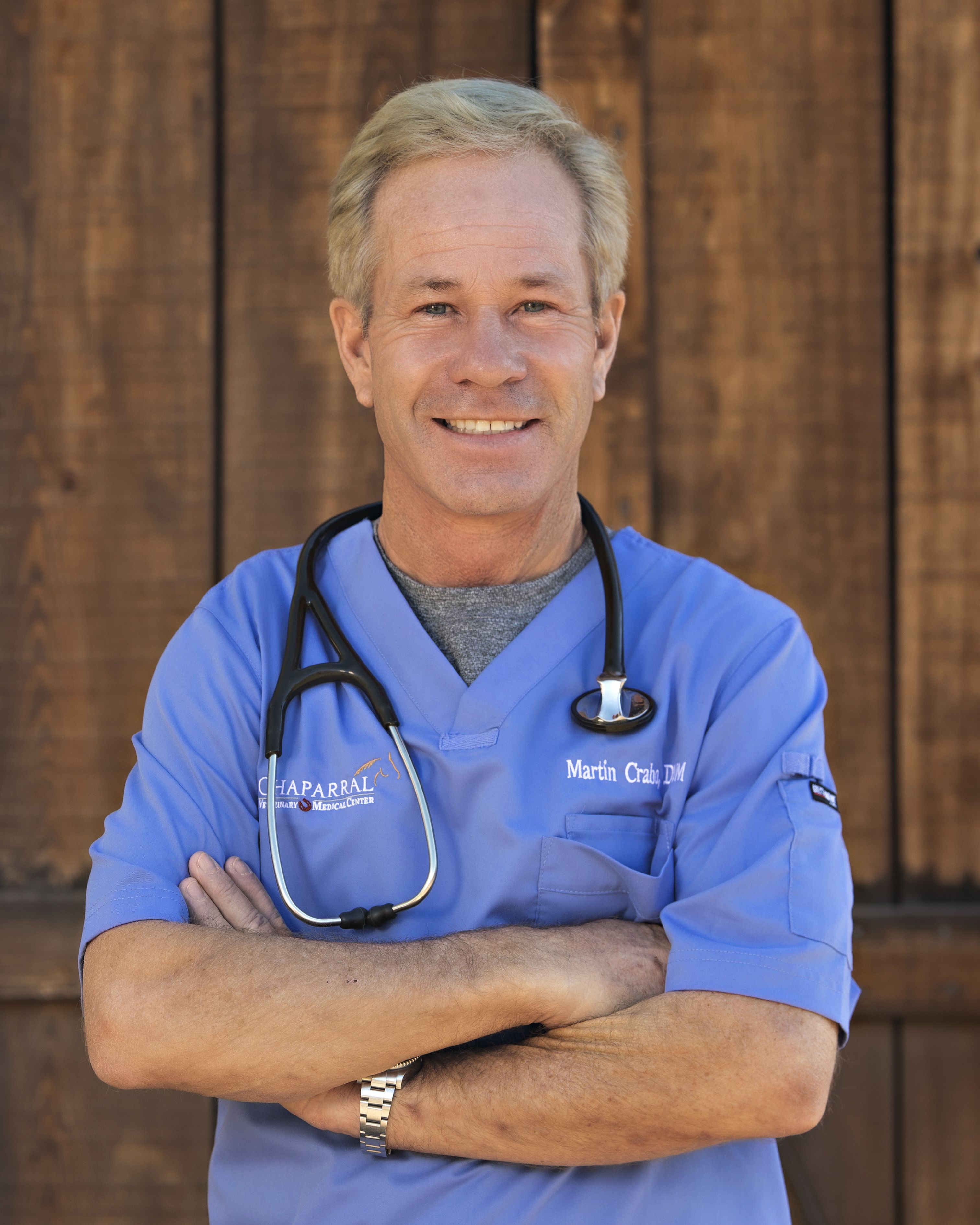 Martin G. Crabo, DVM
Co-Owner of Chaparral Veterinary Medical Center
Equine Sports Medicine
Equine General Practice


Dr. Crabo joined Chaparral Veterinary Medical Center in 1991. He graduated from the University of Minnesota, College of Veterinary Medicine in 1990 and subsequently completed an internship in Large Animal Medicine & Surgery at Washington State University. Dr. Crabo has been involved in breeding and developing Three Day Eventing horses with his family for the last twenty plus years. He continues to follow and support his daughter, Jordan, in her pursuit of a riding career. You will see them at horse shows throughout the West Coast and the entire country. Besides enjoying horse shows in his time off, Dr. Crabo is an avid skier, mountain biker and enjoys playing ice hockey, travel and the ocean. Professionally, Dr. Crabo's interests include equine sports medicine, lameness, and imaging as well general equine practice. He strives for an in-depth knowledge of equine ultrasound and anatomy through his membership in ISELP, the International Society of Equine Locomotor Pathology.
C. Renee Andrea, DVM, DACVS
Diplomate of the American College of Veterinary Surgeons (Large Animal)
Co-Owner of Chaparral Veterinary Medical Center
Equine Surgeon
Equine Sports Medicine
​​​​​​​
Dr. Andrea was born and raised in the state of Washington where she held her first job cleaning kennels at the Gig Harbor Veterinary Hospital. She obtained her Associates Degree in Animal Health Technology and worked her way through college as a Certified Veterinary Technician. She then attended Washington State University where she graduated with a B.S. in Animal Science in 1990, and her DVM, with honors, in 1994. Dr. Andrea came to Arizona to complete an internship at Arizona Equine and thereafter, completed a residency in equine surgery at the University of California, Davis. She earned her Diplomate status as a Board Certified Equine Surgeon in 1999. Dr. Andrea joined Chaparral as an equine surgeon in 2001 and became a partner in the practice in 2003. She was grateful to help build the referral and surgical portion of the practice and the transition into Chaparral Veterinary Medical Center in 2008 was a dream come true. She has enjoyed growing with the practice over the years and continues to be a huge part of the Chaparral team.
Dr. Andrea has published research in equine orthopedics, as well as soft tissue reconstructive surgery. She specializes in all areas of lameness, sports medicine, and surgical conditions of the horse. Training in the southwest solidified her love of the acute abdomen (surgical colic), but her true passion is orthopedic and reconstructive surgery. Dr. Andrea brings a unique perspective to diagnosing and treating conditions of the equine athlete, being a barrel racer herself and having years of experience working on horses from all disciplines with performance-limiting lameness issues. She strives to provide the most cutting edge treatment modalities to her patients, staying current with advances in regenerative medicine and combining these treatments with surgical therapy when needed.
Dr. Andrea and her family (husband Mike Freeland, and sons Canon and Shea) currently have 9 horses that complete their rodeo team. When not making a run herself, she is keeping the rope horses working.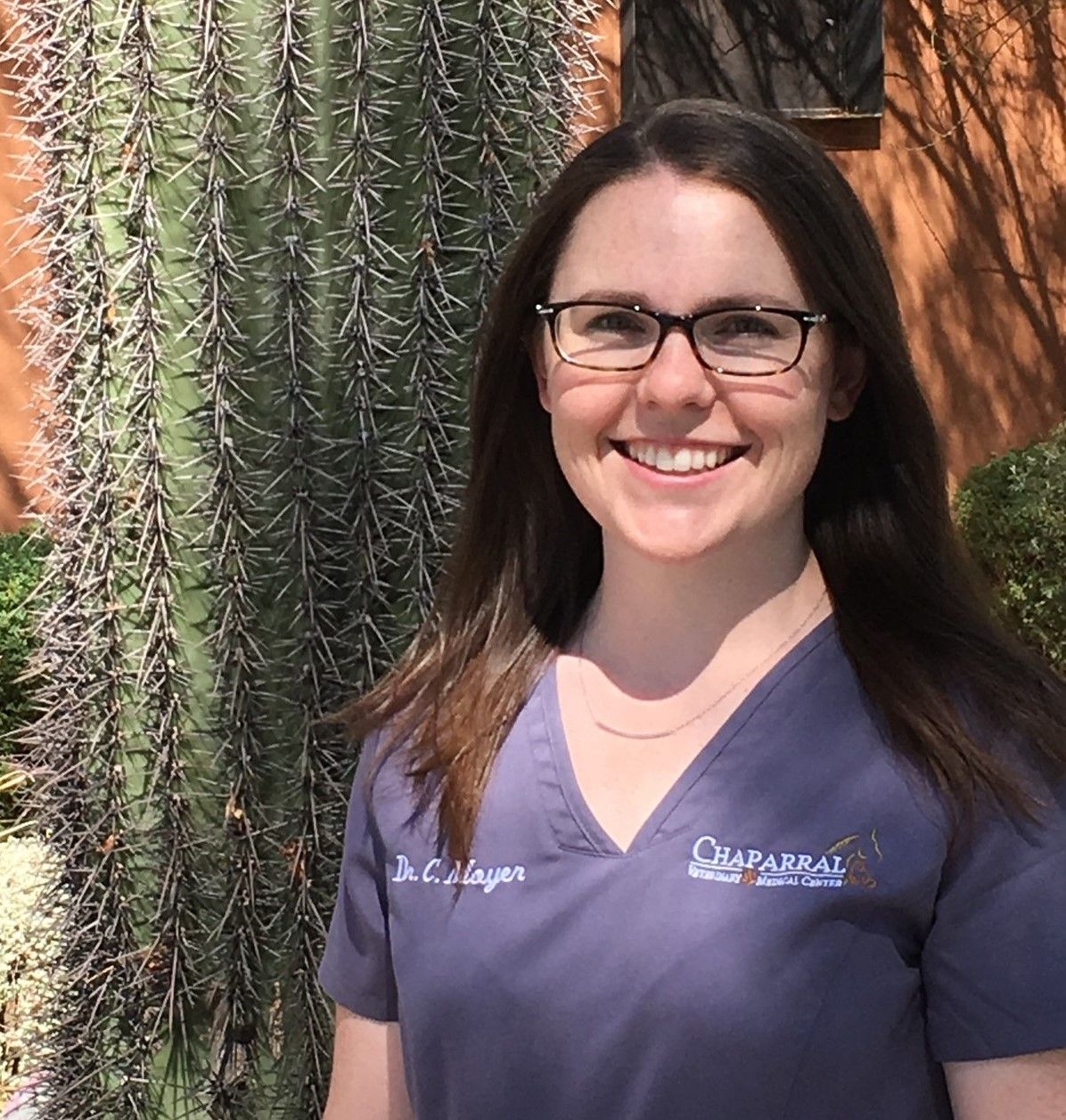 Christine Moyer, DVM, MS, DACVS
Diplomate of the American College of Veterinary Surgeons (Large Animal)
Equine Surgery and Critical Care interest
​​​​​​​
Dr. Moyer grew up in Kansas showing hunter/jumper horses, and continued to ride on the Kansas State University NCAA Equestrian Team. She completed her undergraduate degree and veterinary school at Kansas State University, graduating summa cum laude in 2013. Dr. Moyer completed her internship at Rood and Riddle Equine Hospital in Lexington, Kentucky focusing in surgery, internal medicine, and anesthesia. She then completed a second internship in internal medicine at Marion duPont Scott Equine Medical Center in Leesburg, Virginia. She stayed at Marion duPont Scott EMC for her surgical residency until its completion in the summer of 2018. Concurrent with her surgery specialty training, she completed a master's degree focused in equine wound healing. Dr. Moyer has been a part of the team at Chaparral Veterinary Medical Center since July of 2018 and is eager to be a part of the Arizona community. Her clinical interests include a wide variety of emergency, critical care and surgical conditions, with a special interest in critical emergencies and triage care. She also has an interest in equine sinus pathologies and lameness. In her spare time, Dr. Moyer enjoys spending time with her husband, Chance, and German Shepherd, Docker.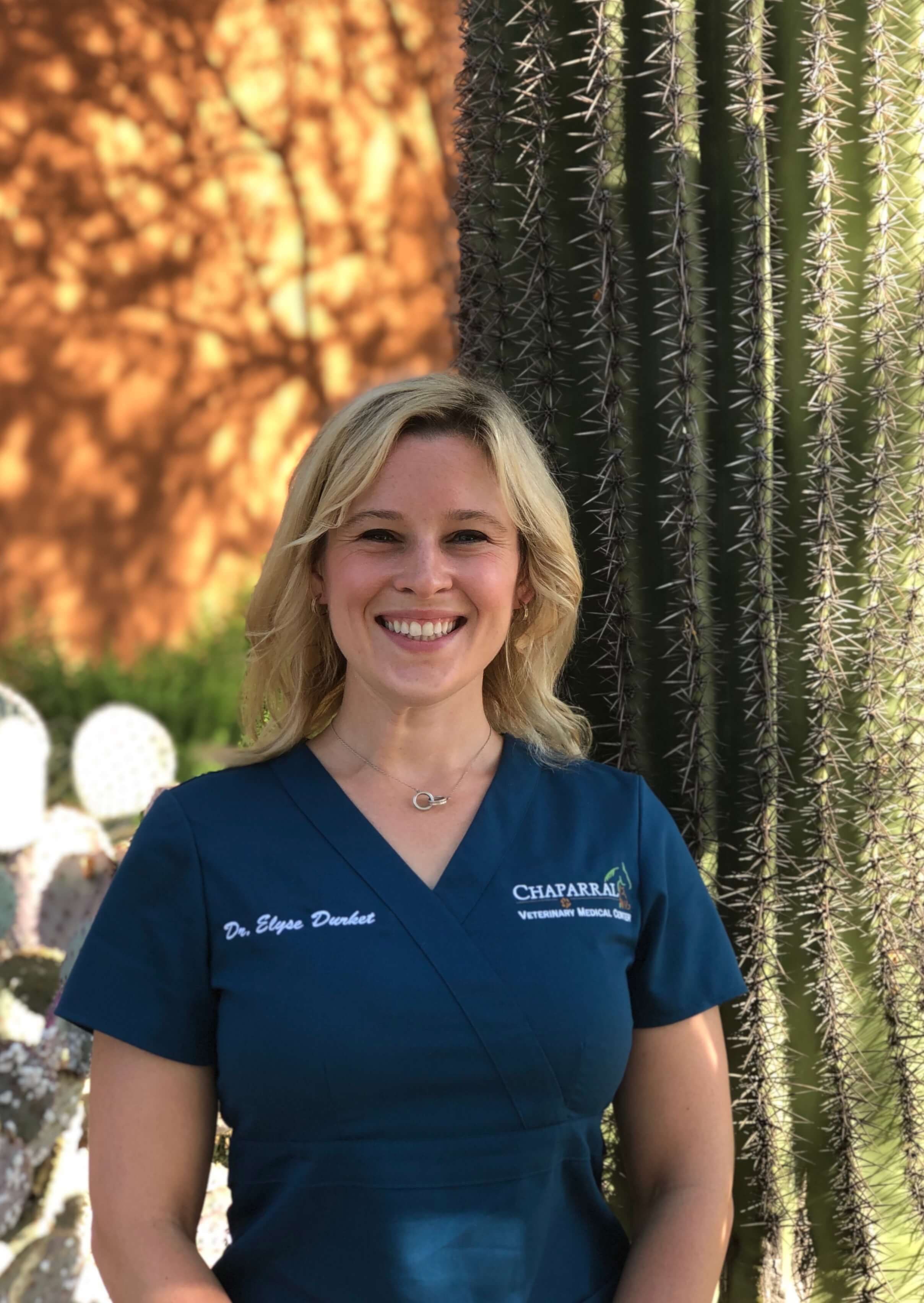 Elyse Durket, DVM, DACVS
Equine Surgery and Sports Medicine interest
​​​​​​​
Dr. Durket is originally from Ohio where she had her first job working with small animals and shadowed an ambulatory veterinarian as a high schooler. She went off to Miami University and got a bachelors degree in zoology. She also met her husband and became a "Miami merger." After undergrad, she achieved her lifelong dream of becoming a true Buckeye. She graduated veterinary school from The Ohio State University. She came to Chaparral Veterinary Medical Center and discovered her love and passion for equine surgery during her internship. She then pursued further training at the University of Florida with an internship in surgery and sports medicine. After her year in Florida, she returned to the Midwest to complete a surgical residency at Iowa State University. She has a passion for lameness, sports medicine and colic surgery. She has published research in both orthopedics and post-operative colic management. Dr. Durket has a passion for horses and aspires to have a horse of her own soon; in the meantime, she is currently exploring which discipline is her favorite. She also may be a low- key crazy cat lady.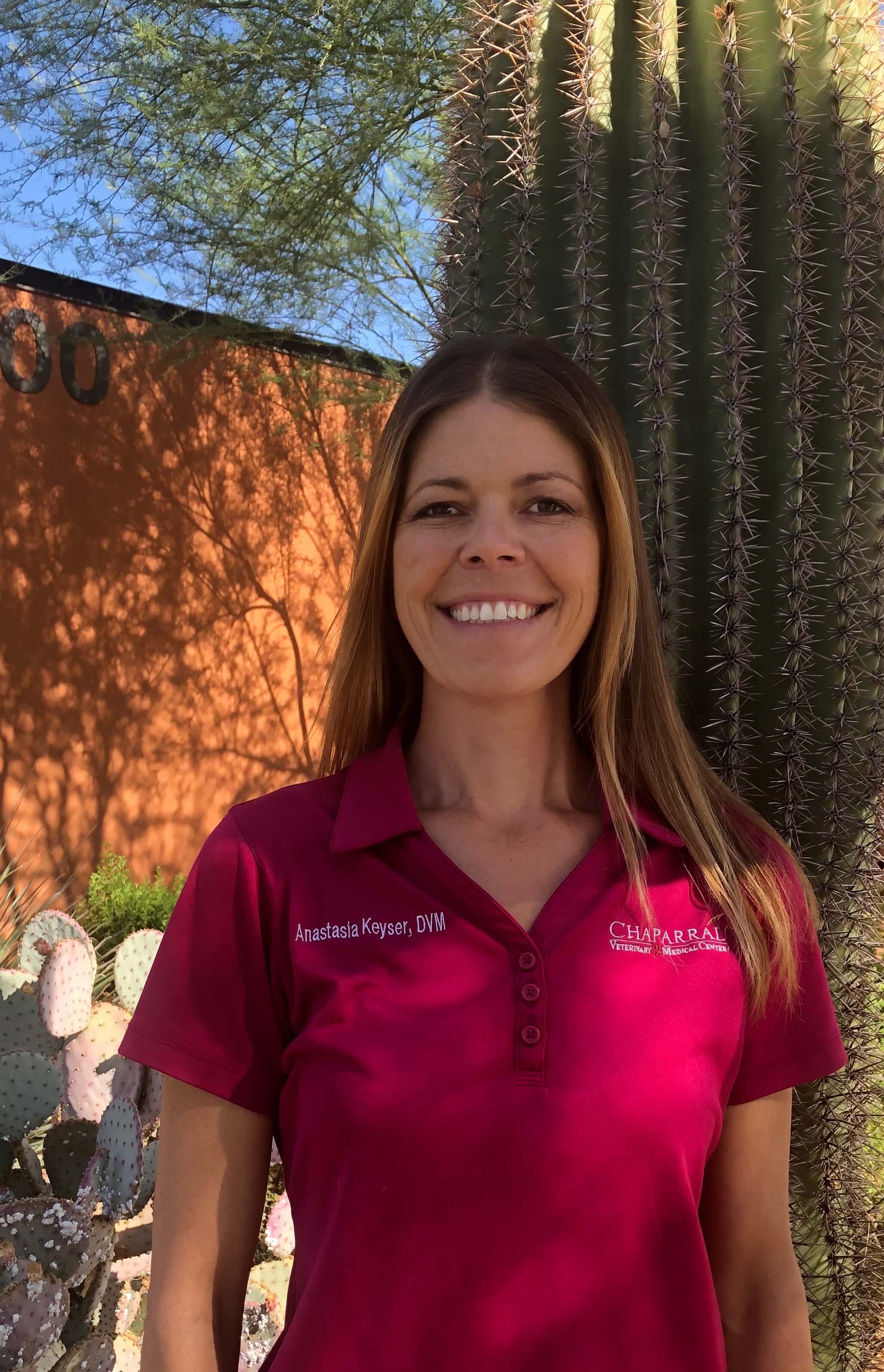 Anastasia Keyser, DVM
Equine General Practice
​​​​​​​
Dr. Anastasia Keyser joins Chaparral from Texas. Although she did not get the opportunity to grow up on a ranch, her family always had horses. She was riding before she could walk and continues to maintain that passion for horses. Dr. Keyser initially received a BA in business administration majoring in business management. Her decision to pursue veterinary medicine followed a few years later after realizing that she wanted to do even more to help horses besides training them and running a 501(c)3 horse rescue. She attended Texas A&M University's College of Veterinary Medicine and Biomedical Sciences. During her time in College Station, she was employed in the large animal ICU at Texas A&M Veterinary Medical Teaching Hospital. After veterinary school, she completed an internship at Reata Equine Hospital in Weatherford, TX. Dr. Keyser is an equine general practitioner who provides ambulatory and in-clinic services. Dr. Keyser enjoys all aspects of equine medicine with a special interest in dentistry, reproduction, and sports medicine/podiatry. She currently owns 7 horses and 3 dogs. Dr. Keyser often spends her free time trail riding, hiking, camping, scuba diving, skiing, traveling, and competing in horse shows.
Gillian Duca Cora, DVM
Equine General Practice
​​​​​​​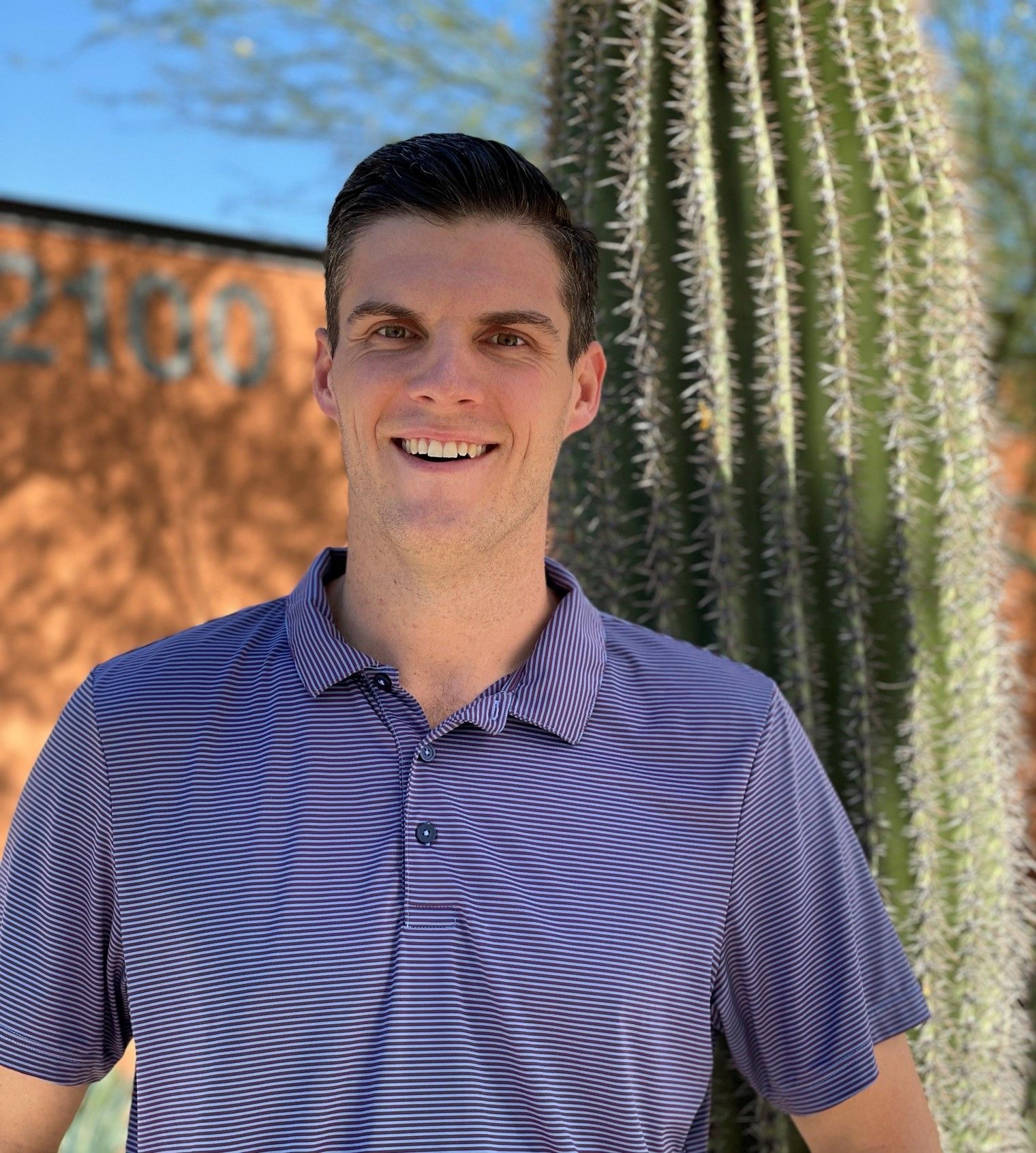 Maxwell Schmidt, DVM
Equine Veterinary Intern
​​​​​​​
Dr. Schmidt was born and raised in Eureka California. After high school he went to undergrad at Oregon State University where he received his bachelors degree in Animal science. During undergrad, he had a vested interest in horseshoeing, and ranch management. Prior to starting veterinary school, he took a year off to be a surf instructor in Nosara, Costa Rica. He then returned to the US to start veterinary school at Midwestern University in Glendale, AZ. He graduated from veterinary school in June of 2021 and started his internship here at Chaparral Veterinary Medical Center that same month. Max is interested in equine sports medicine and surgery.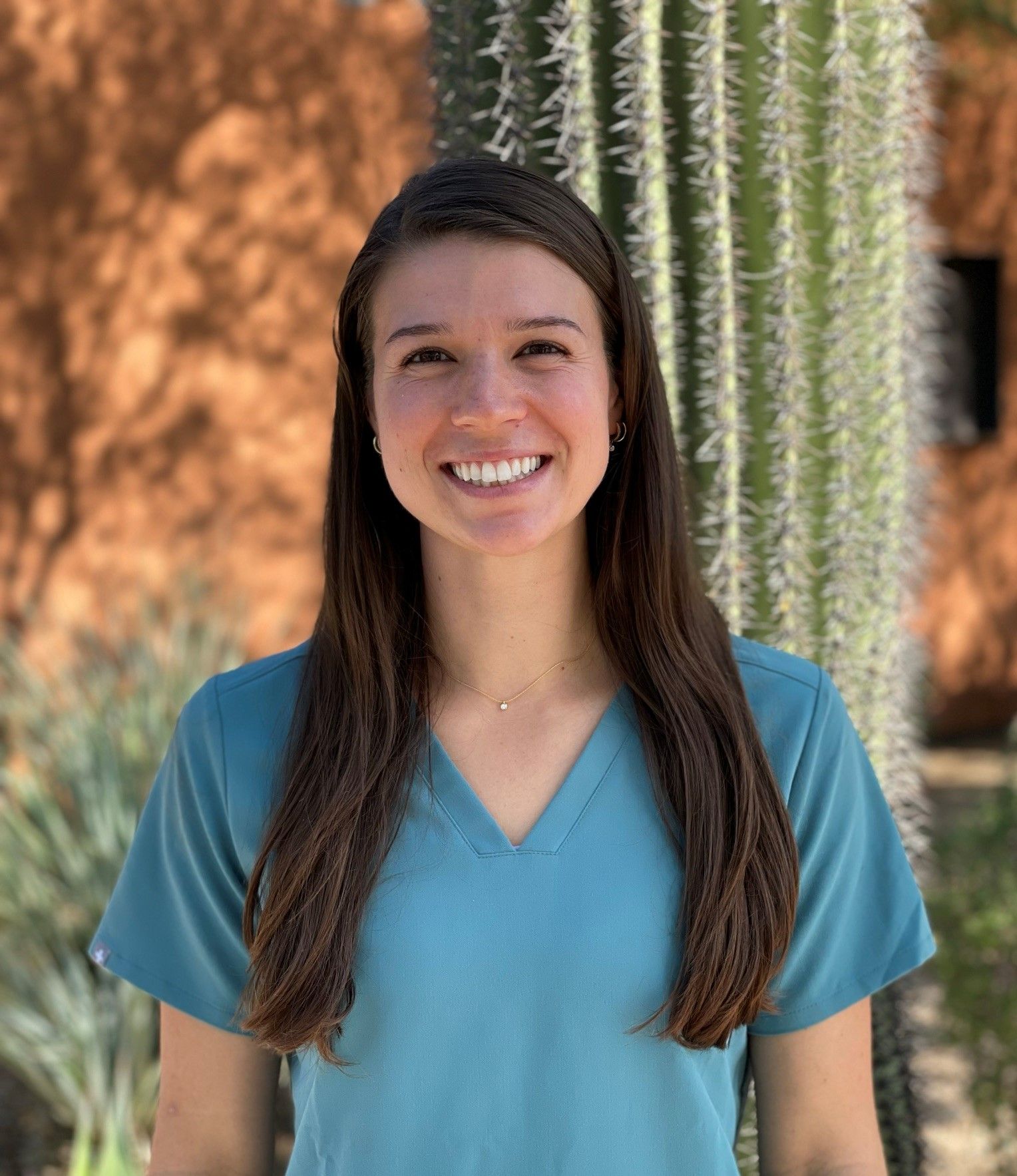 Natalie Zelenky, DVM
Equine Veterinary Intern
​​​​​​​
Dr. Zelenky was born and raised in central Pennsylvania. She attended college at the University of Delaware where she was a member of the soccer team. She went to vet school at the University of Florida (go gators!) where she was involved in the student chapter of the AAEP. My veterinary interests include preventive care, lameness, and neonatology. Outside of the hospital, she enjoy exercising, hiking and traveling with her dog, and trying new ice cream shops everywhere she wanders. She is excited to join the team at Chaparral!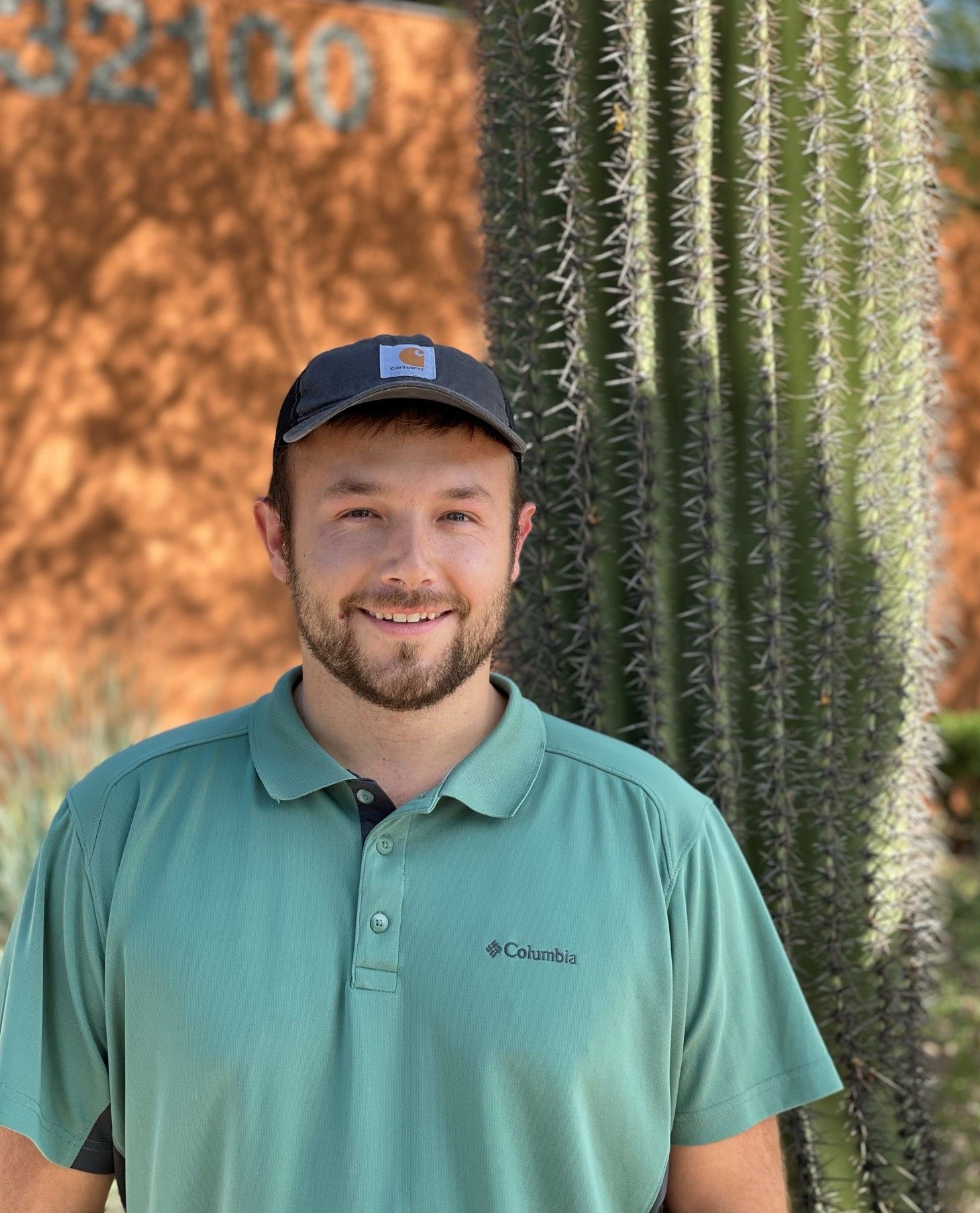 Spencer Sillings, DVM
Equine Veterinary Intern
​​​​​​​
Dr. Sillings was born and raised in a small town in southern Indiana near Louisville, Kentucky. He completed his undergraduate degree at Indiana University (Go Hoosiers!) where he received a bachelor's degree in biology with a certificate in animal behavior. He attended veterinary school at Midwestern University in Glendale, Arizona. Spencer's career goals are to work in a mixed animal practice where he has the opportunity to work with horses as well as companion animals and small ruminants. Outside of veterinary medicine he enjoys taking his Jeep off-roading in the mountains with his girlfriend and his dog. He is also a certified rescue diver that aspires to dive all over the world.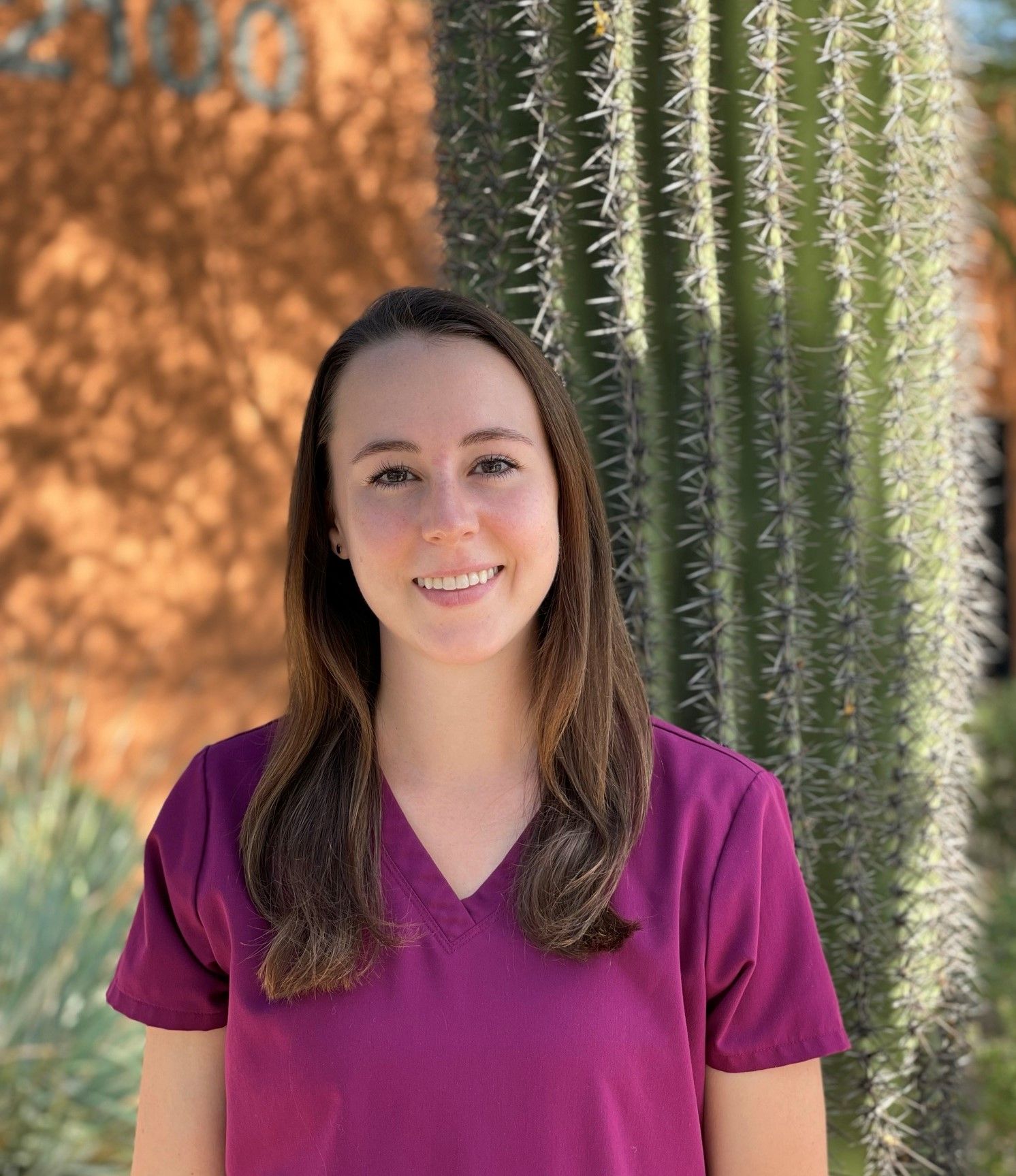 Cecelia (Cea) Gebien, DVM
Equine Veterinary Intern
​​​​​​​
Dr. Gebien is originally from the Northwest side of Chicago, Illinois. Go Bears! She attended The University of Findlay in Findlay, Ohio for college and Midwestern University in Glendale, Arizona for veterinary school. She majored in Biology and Animal Science with a pre-Veterinary emphasis and minored in Chemistry in undergrad. During vet school she was an officer for reproduction (theriogenology) club and Omega Tau Sigma veterinary fraternity. She is interested in ambulatory medicine, dentistry, theriogenology, and anesthesiology. In her spare time, she enjoys playing guitar, reading, doing yoga sculpt, and taking riding lessons. She became interested in horses when she went to her best friend's riding lesson at eight years old and have been hooked ever since. She has never owned her own horse but would like to own a big bay or chestnut gelding in the future!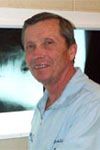 J Brent Rollins, DVM Emeritus
Dr. Rollins originally founded Chaparral in 1971 and retired at the end of 2012 after 45 years as an active practicing veterinarian. He is a 1967 graduate of Colorado State University where he received his DVM. He grew up in Phoenix, attending Osborn grade school, Washington High School and Arizona State University. His interest in horses came from his dad's Thoroughbred Racing Business (started on the end of a pitchfork and ended up with a trainer's license before Vet School).

After receiving his DVM, he served for three years as a captain in the US Army in Fort Detrick, MD. After the service, Dr. Rollins completed an Equine Internship at the University of California, Davis, Veterinary Teaching Hospital. In July 1971, he entered private equine practice in North Phoenix.
Dr. Rollins feels his greatest accomplishment is his family. Brent and Francie have been married since June 1st, 1963. They have five children and 25 grandchildren (at last count) and his days of retirement were spent keeping up with all their activities.

Dr. Rollins will be missed and forever memorialized as a part of our team at Chaparral. He passed away on January 27, 2018 surrounded by his loved ones.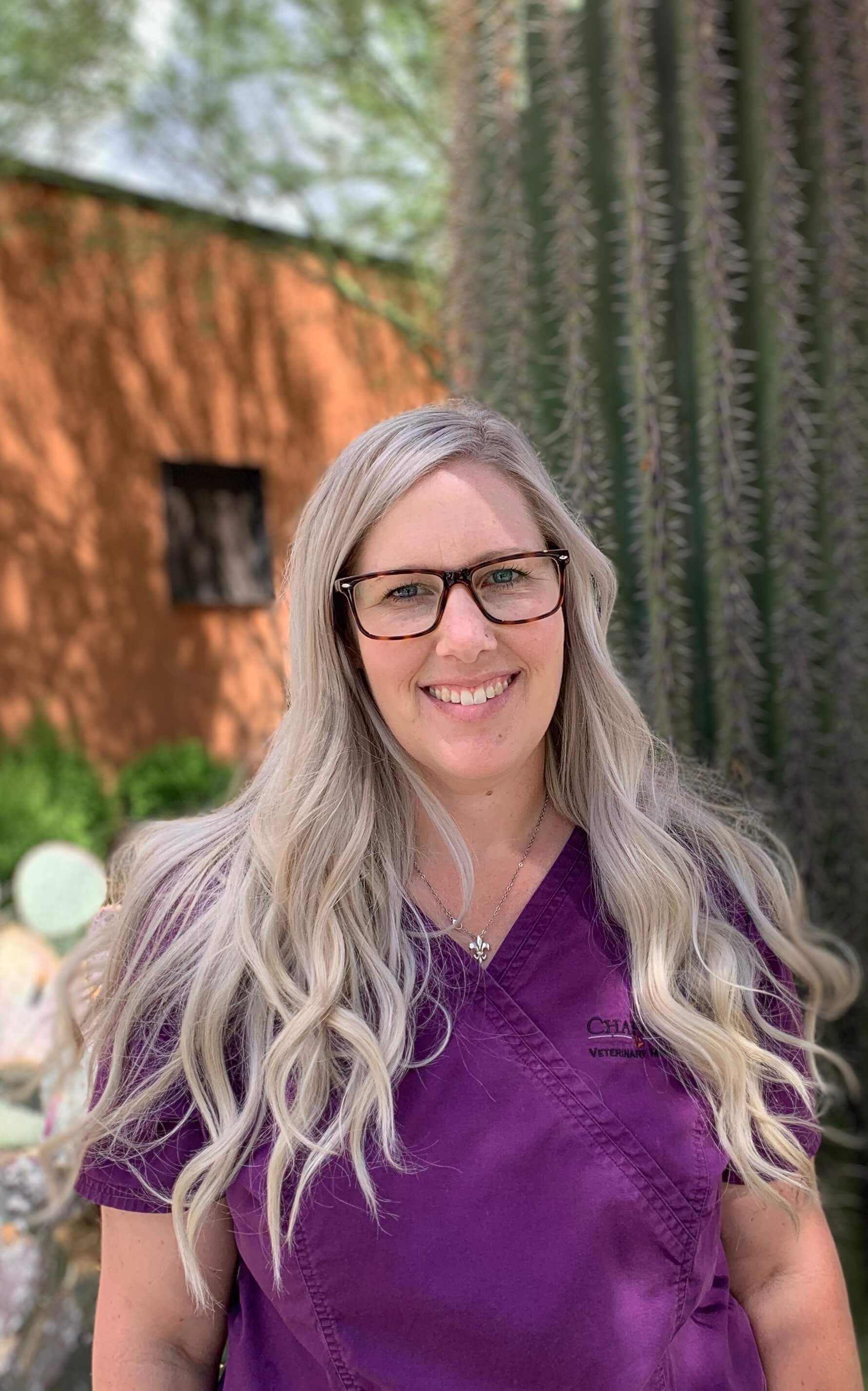 Brooke Taranton
Clinical Operations Manager
Inventory Manager
Originally from San Diego, Brooke is a veteran member of the Chaparral team and has been with us since October 2008. Brooke is our clinical operations manager and also manages our pharmacy and inventory. She has gracefully stepped into this role and has remained a leader of the team, training others in anesthesia and day to day operations. Her love of horses began at the age of 3 and she has made horses her life. In her work life, she most enjoys the challenges of organizing the work flow and helping out where needed-she can always figure out a way to help. She loves to ride her horses and enjoys the comic relief of her donkey, Amos. She also has a soft heart for dogs. Needless to say, furry creatures have stolen her heart.
Krista Dupree
Imaging and Equipment Specialist
Equine Anesthesia Technician


Krista is an Arizona Native with a passion for horses for as long as she can remember.  Krista has been with Chaparral since 2011.  She is an equine anesthesia technician, she manages the equipment needs of the clinic and she runs the imaging department at the clinic.   You will likely see her out with Dr. Andrea or busy doing a bone scan or MRI. She is married, has three dogs, and a baby.  She enjoys riding and spending time with family and friends.
Emily Barrett
Equine Medicine Technician
Emily grew up in the small town of Bull Valley, IL. She's been involved in the horse industry since she was 6 years old, starting with riding lessons and eventually spending every free second at the barn. Emily graduated in 2014 from William Woods University with a B.S. in Equine Science and Equestrian Administration. She went back to Illinois after graduation and worked as an assistant barn manager at a local lesson barn, training horses on the side. In November of 2016, she found herself moving out to Arizona and got a job as a large animal technician at Chaparral. She spent some time as an ambulatory tech before moving in the hospital as the medicine technician. In her free time, Emily enjoys spending time with her Paint horse, Cruise; her German Shepherd, Zazu and her cat Koda. During the months when it's tolerable to be outside, you can find Emily hiking, trail riding, or just spending time outdoors.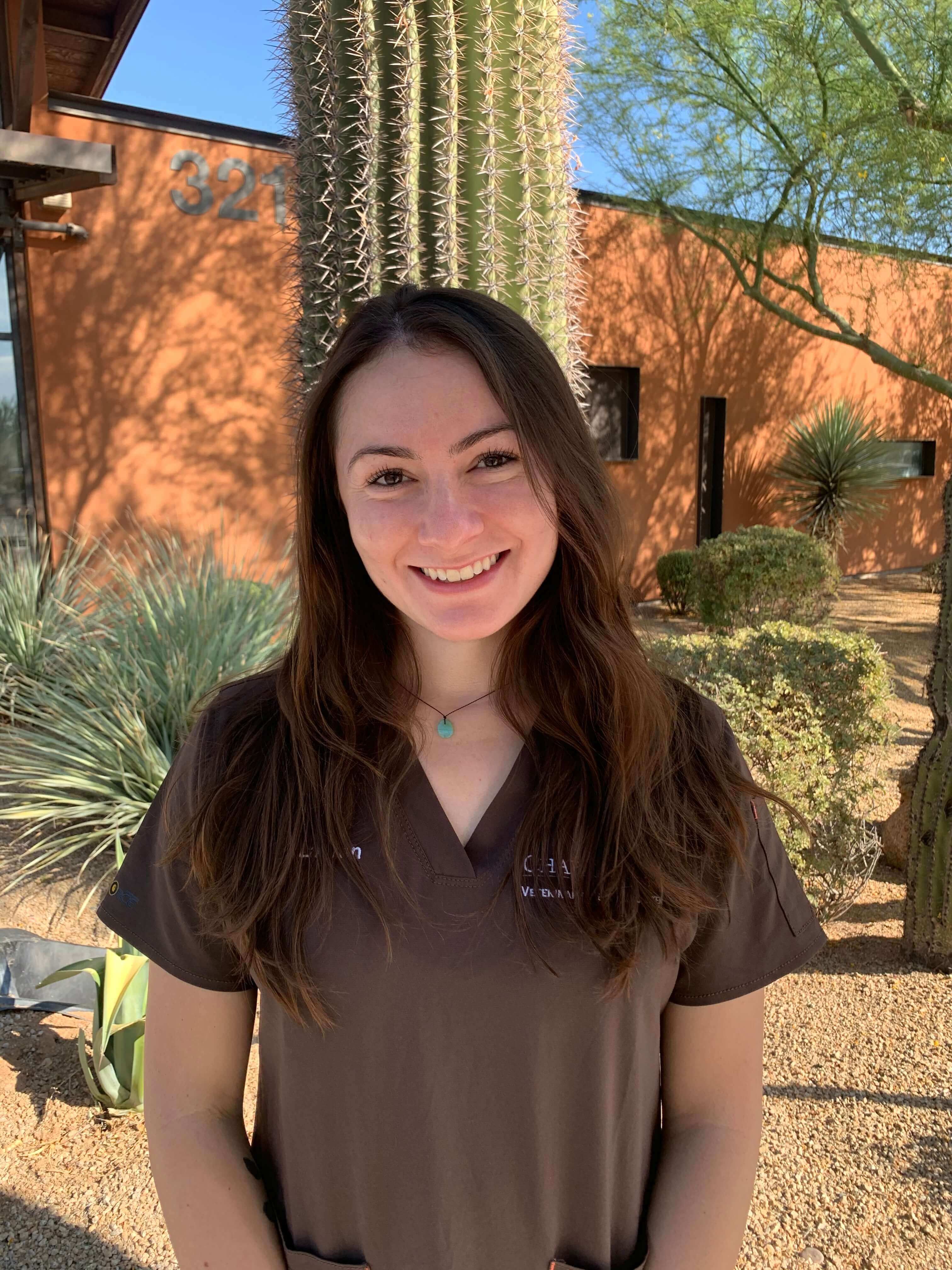 Lauren Lopez
Equine Technician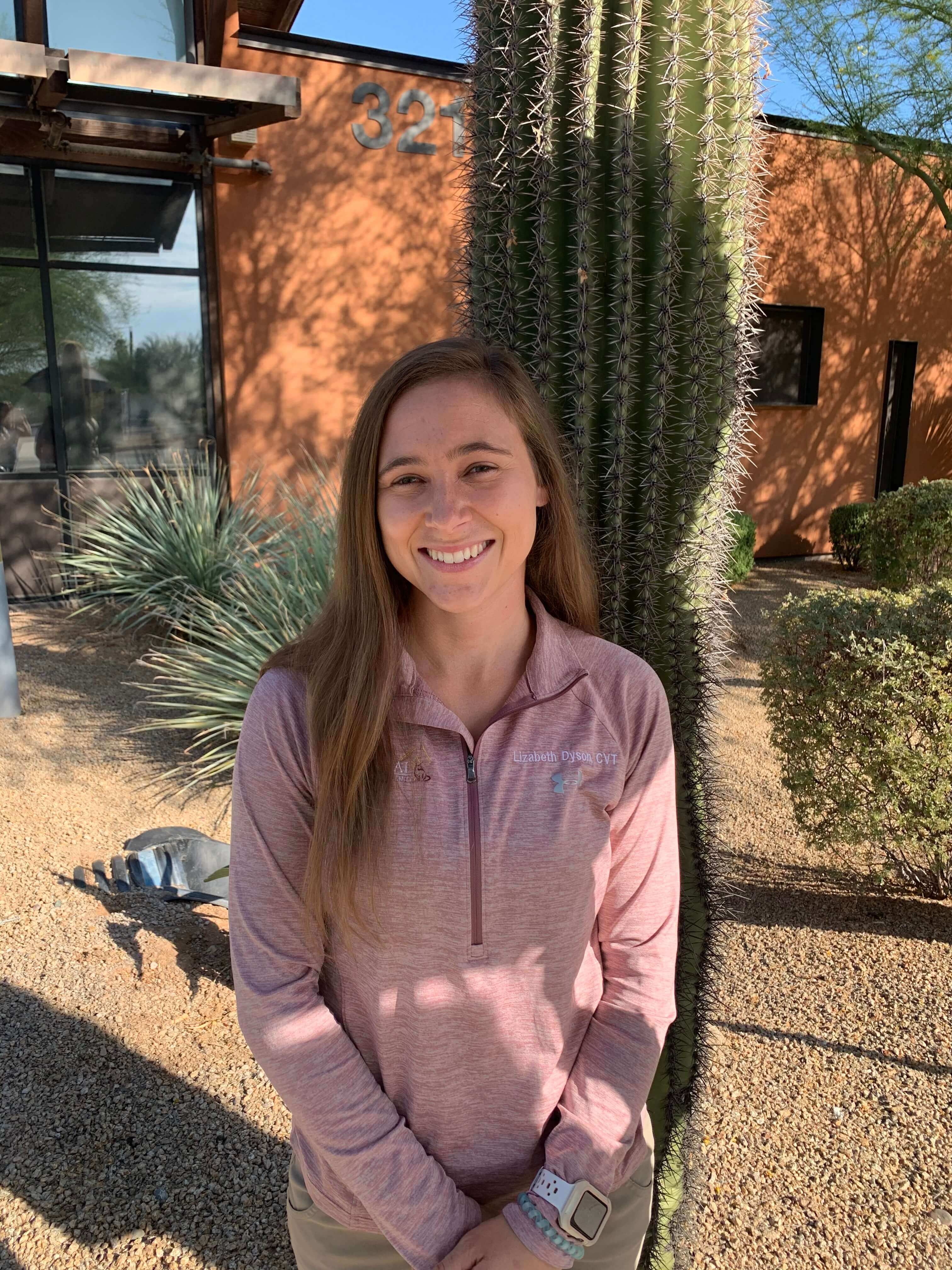 Lizabeth Dyson
Equine Ambulatory Technician
Lizabeth was born and raised in Phoenix and I am a triplet. I am a certified veterinary technician and initially came to chaparral during my internship at school. I love working with all animals but especially equine. I've competed on a national level in track and field since I was 8yr old with my triplets' sisters. I've been a barn manager and an assistant horse trainer in a show barn. I've worked in small animal general practice and emergency. My interests are my horse, camping, backpacking, and Dodge trucks.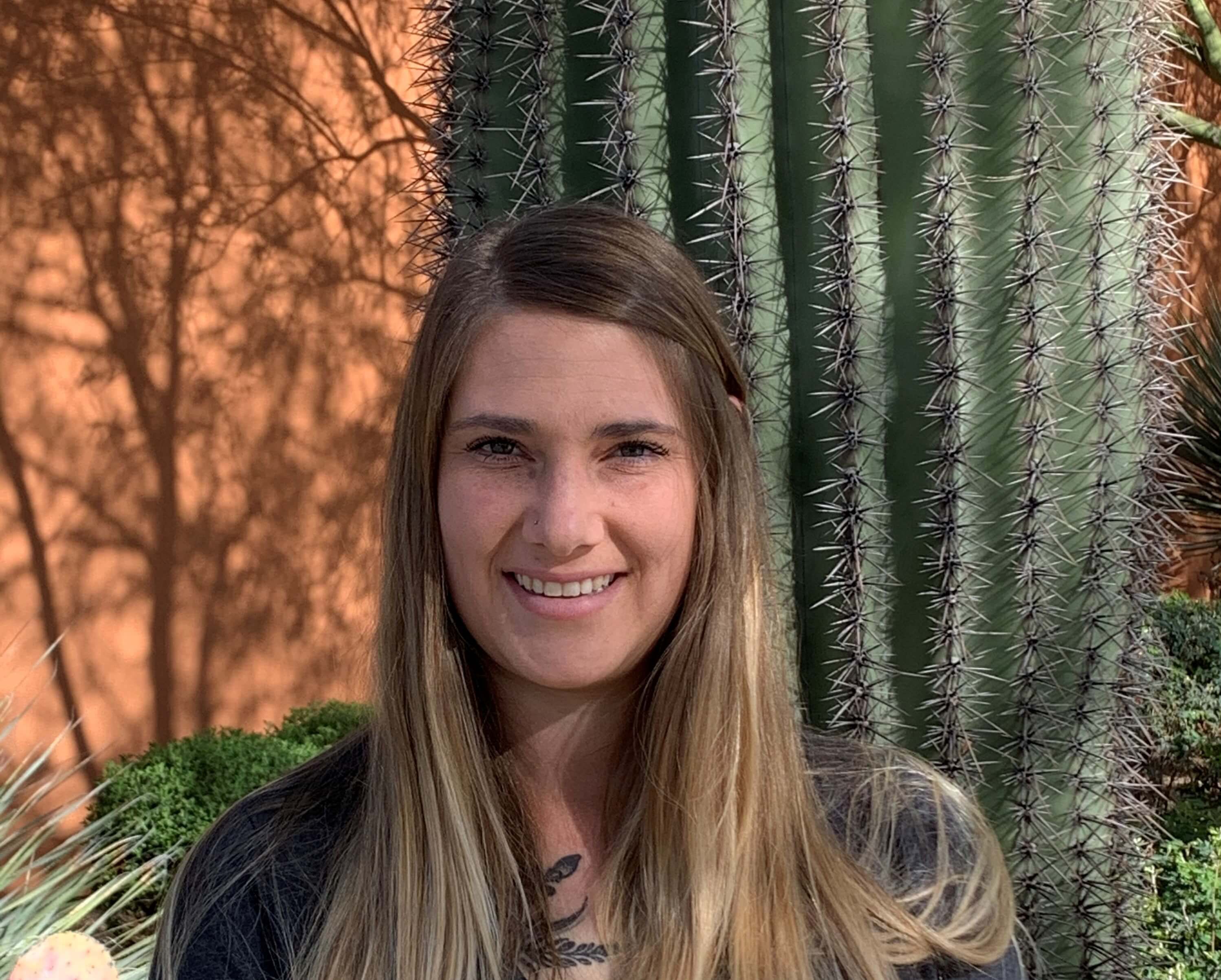 Taylor Taranton
Equine Technician
Taylor is originally from San Diego, CA. She moved to Scottsdale when she was 3. She followed in her older sisters' footsteps and fell in love with horses. Now she is a single mom to Tucker her son, they both lived in Melbourne, Australia for 2 years while she attended Swinburne University of Technology where she earned her Certificate in Early Childhood Education. She worked in that area for 5 years and had to follow her heart back to her love of horses.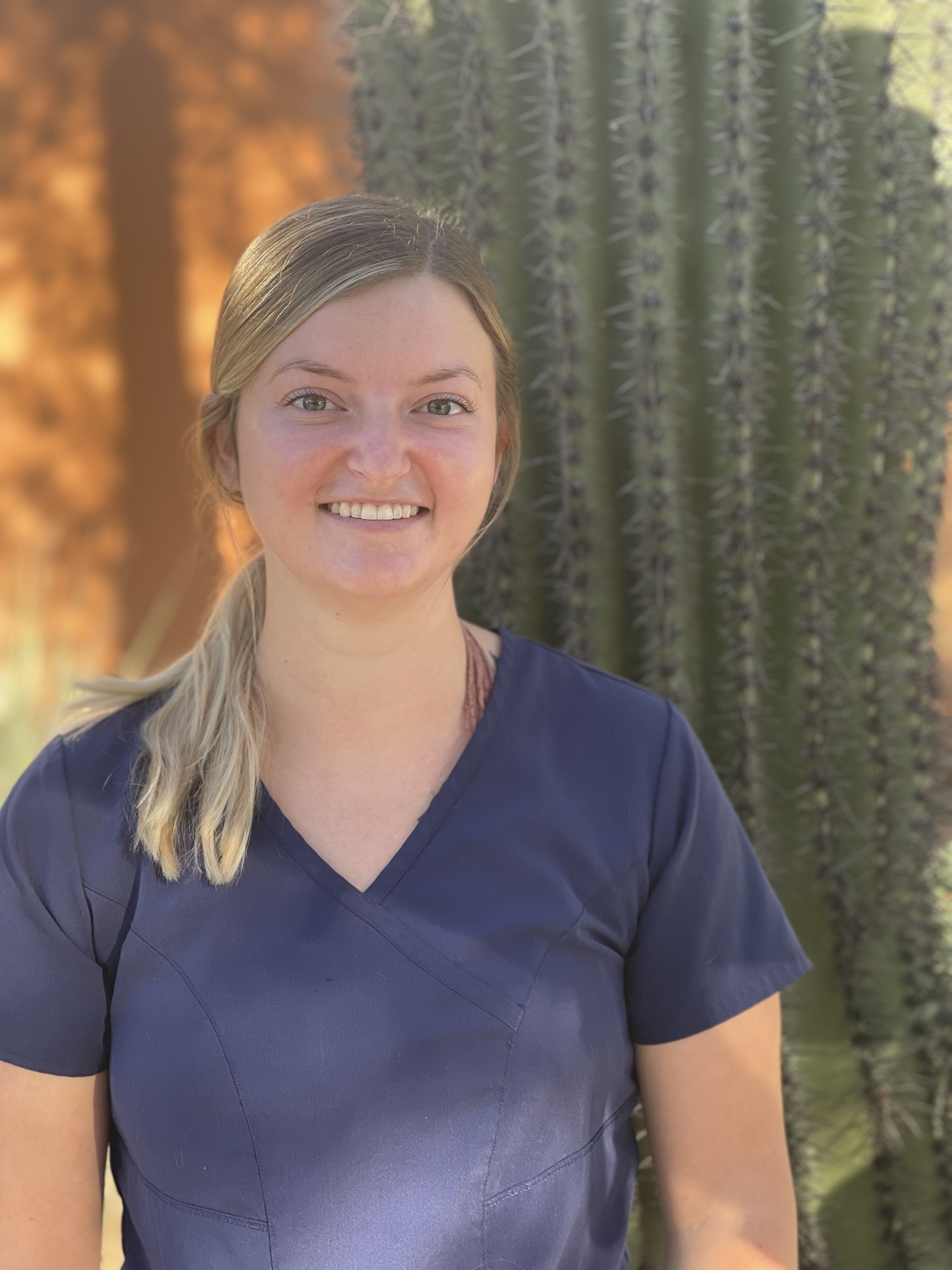 Amanda Bowers
Equine Technician
Amanda was born in Fort Wayne Indiana. Here she found her love for horses before she could even walk. She has an associate's degree in science from Ball State University. She moved to Arizona three years ago to pursue a career in veterinary medicine. She graduated from Pima Medical from their veterinary technician program in 2020, has worked a year in small animal as a nurse and has since passed the VTNE, and is scheduled to take her state exam soon to become a CVT. She started working at CVMC as an equine nurse in April of 2021 and hopes to specialize as an equine tech after becoming certified. For fun, she likes to spend time at home with her dogs and ride her off-the-track thoroughbred Finn.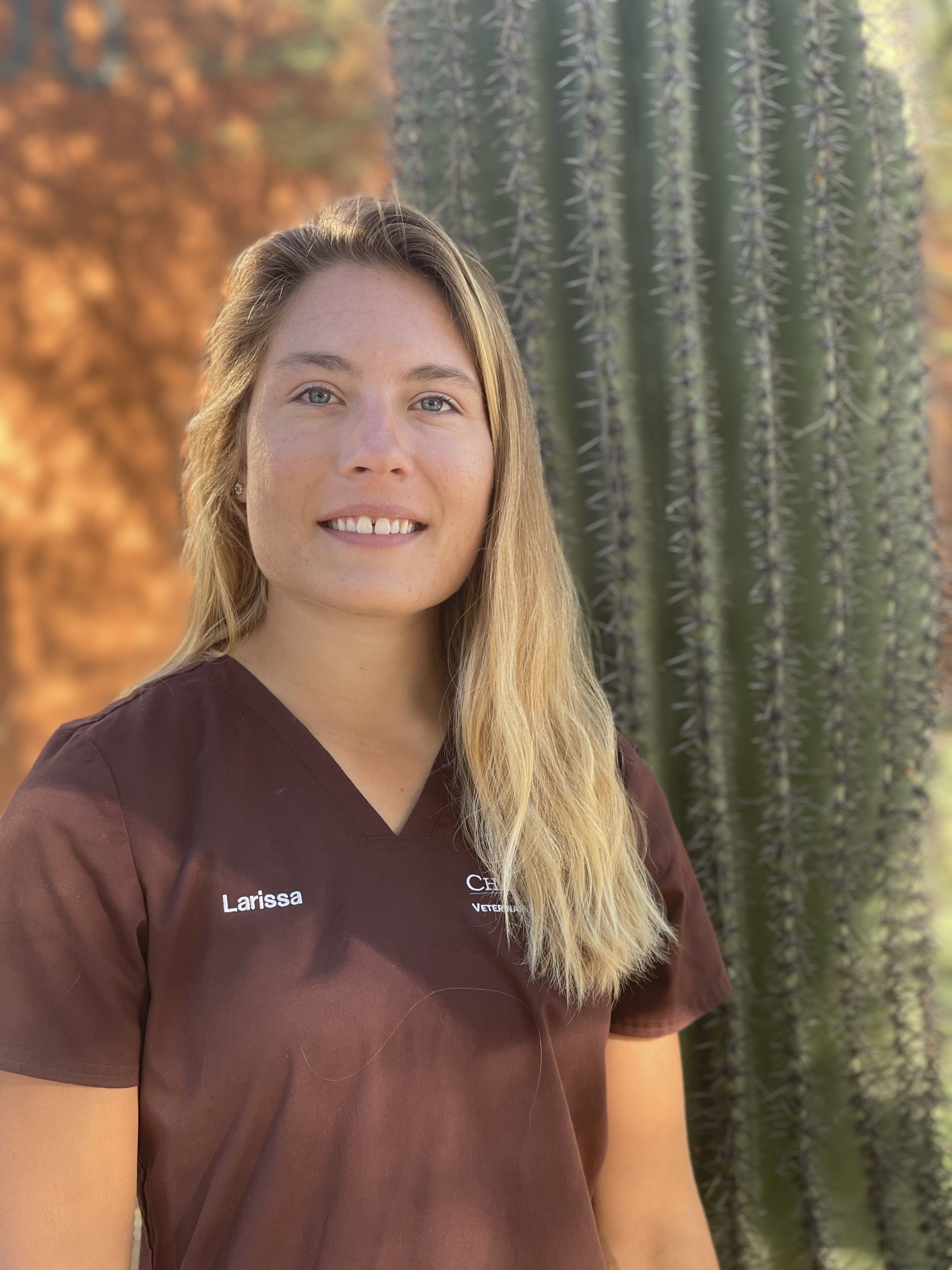 Larissa Pietrzak
Equine Ambulatory Technician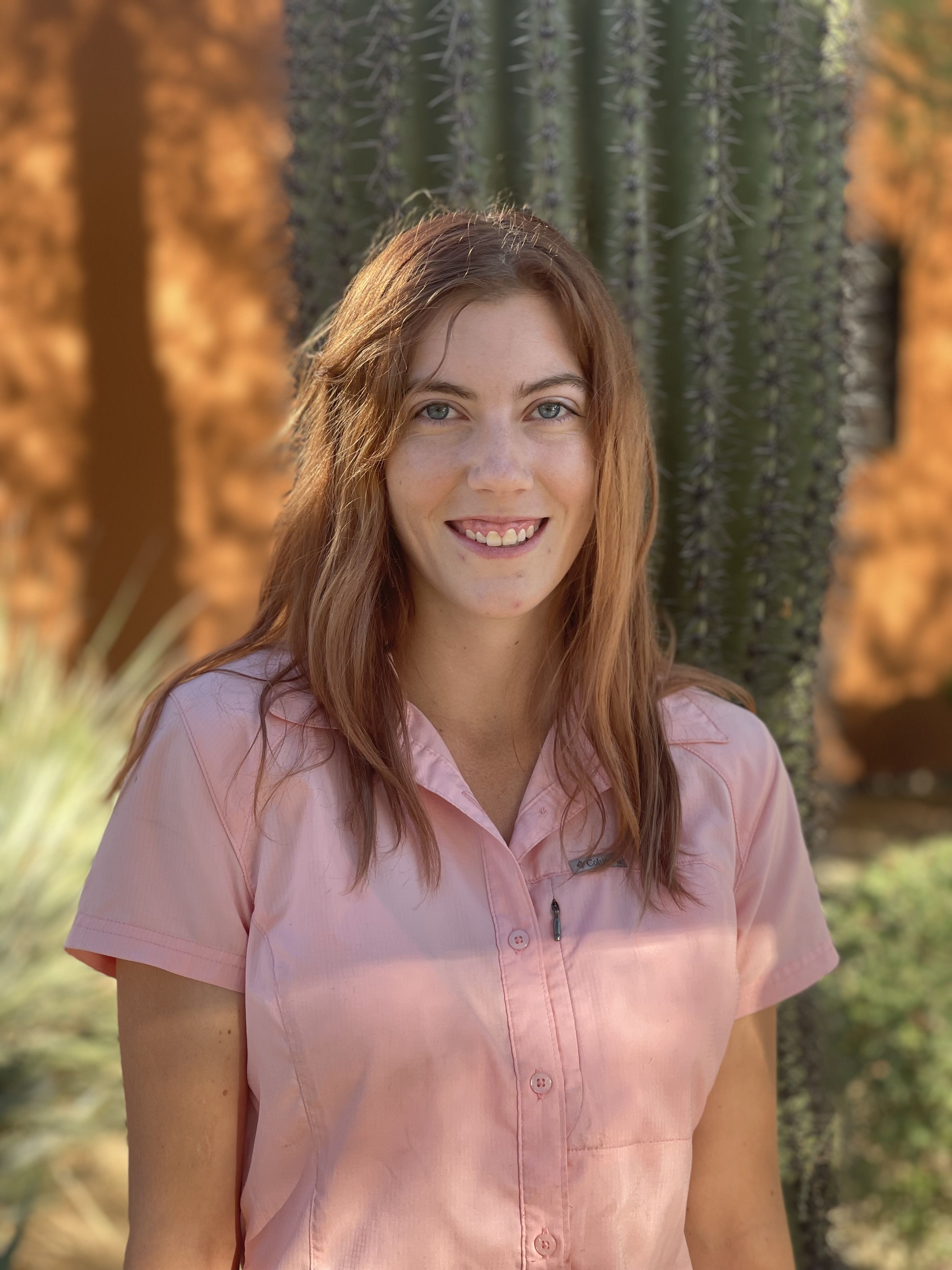 Lauren Rosendahl
Equine Ambulatory Technician
Brandt Cassel
Practice Administrator​​​​​​​
Brandt is originally from Southern California and has spent many years in healthcare management and operations positions. He has a BS in Organizational Management from the University of La Verne, and an MBA in Healthcare Administration from the University of Saint Mary. Brandt enjoys spending time with his dogs Elvira and Larry, and Lemmy the Cockatiel. He and his beautiful wife, Heather, enjoy beach camping and spending time with their two lovely granddaughters.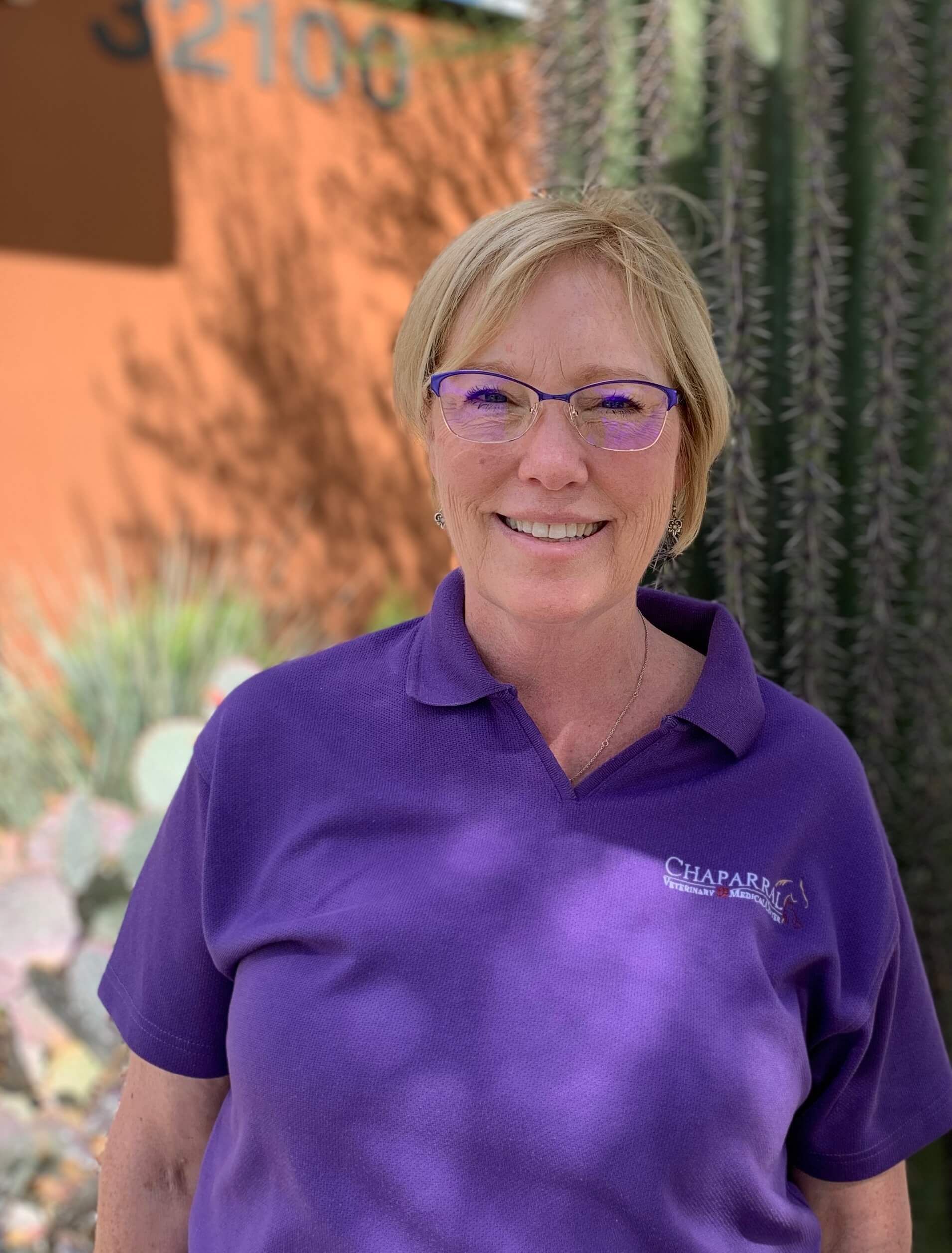 Holly Taranton
Lead Practice Representative


Holly is a pivotal part of the Chaparral team as a practice representative and master of many things. She has a long history of administrative work in the legal, real estate development, construction and shopping center management industries and has always had a love of animals. She started off her oldest daughter at the age of 3 riding horses and her love of horses continued with her other 2 daughters. She now enjoys spending time with her husband, 3 grown daughters, her grandson and their many rescue dogs and horses. She, her husband, middle daughter, and grandson recently moved back to the United States from living in Melbourne, Australia.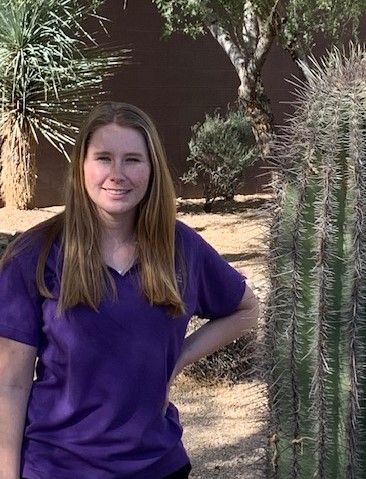 Cassidy Harper
Practice Representative


Suzan Rockvam
Accounts Receivable Specialist


Suzan is originally from central California, but she has lived in the Scottsdale area for decades. She has always had a passion for animals and raised poodles and Lhasa Apsos in the past. She satisfied her equine passion by completing the Equine Science program at Scottsdale Community College resulting in a degree in Equine Science. Suzan spent many years as the office manager at Southwest Equine Hospital in Scottsdale. She was also employed in administrative positions in retail, real estate, health care and she now has returned to the veterinary world. She is the proud owner of 2 rescue dogs: Sally (a jet-black corgi mix,) & Sunny (a buff cockapoo mix.) Her many hobbies include fitness, music, and travel, but she spends most of her time enjoying her home and teenage son, Robert.
Merle Black
Bookkeeper


Merle recently came to Chaparral Veterinary Medical Center as our new bookkeeper. She recently moved to Arizona from Southern California after many years working in the non-profit sector. The need to assist our fellow man and four-legged friends never leaves our heart, which makes Chaparral a perfect fit for her.
Amy Goda-Dieguez
Barn Assistant​​​​​​​


Amy has been working with horses for 29 years in many different venues and has been fortunate to have traveled around the United States and the world. She started out working with and riding racehorses and her dream has always been to help care for horses. Amy also loves working with a passionate group of people who love what they do. She enjoys spending time with her wonderful daughter, Mae, and husband, Wilson, who also works at CVMC.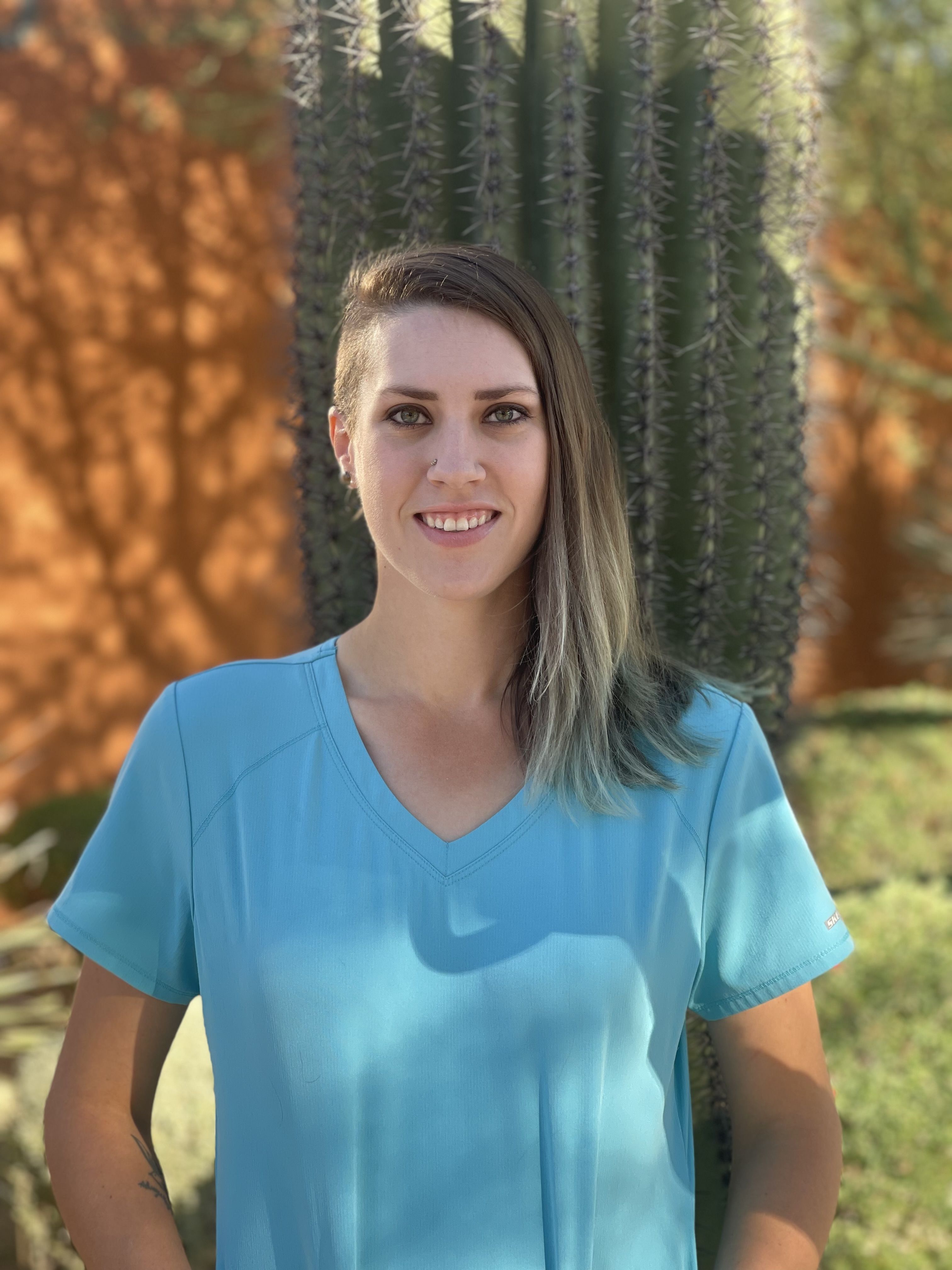 Kyrsten Gervais
Barn Assistant​​​​​​​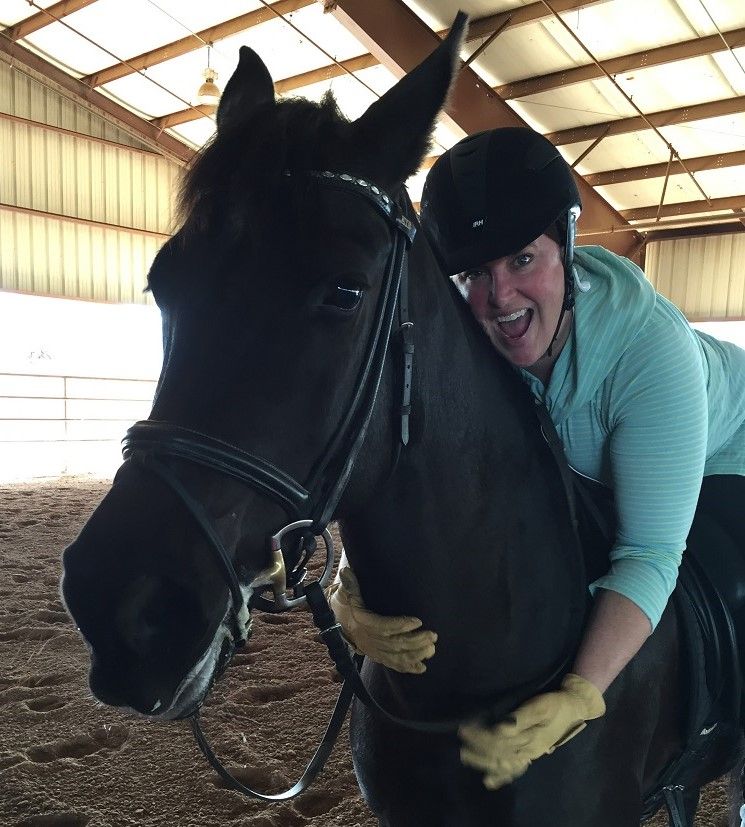 Eye Care For Animals
Joanna Norman DVM, DACVO
Dr. Norman graduated from St. Andrew's Presbyterian College majoring in both Biology and Chemistry. Prior to veterinary school, she worked in a large equine clinical and research facility in Southern Pines, North Carolina, where she gained valuable experience in clinical research. She also externed at the National Institute of Environmental Health Sciences and worked with a team of oncologists, researching squamous cell carcinoma of the skin. She then received her Doctorate in Veterinary Medicine in 2002 from North Carolina State University College of Veterinary Medicine.
After graduation, Dr. Norman completed a private practice rotating internship in small animal medicine and surgery. For two years prior to beginning her residency she continued as a small animal and exotics general practitioner in Albuquerque, New Mexico. Dr. Norman joined Eye Care for Animals in 2005 and completed her three-year residency in veterinary and comparative ophthalmology. In 2008, she was named Eye Care for Animals' Resident of the Year. She became board certified and achieved Diplomate status in 2009. Dr. Norman has published literature in both national and international journals of veterinary medicine. Her primary clinical interests are in the management of ocular disease in the horse and corneal and cataract surgery in all species.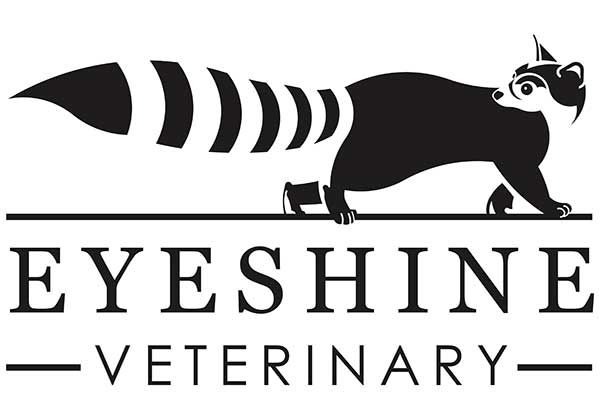 Eyeshine Veterinary
Zoe Reed, DVM, DACVO, MFA


Dr. Reed is one of less than five-hundred veterinary ophthalmologists certified by the American College of Veterinary Ophthalmology in the world. Dr. Reed recently opened Eyeshine Veterinary: Arizona's only locally-owned, independent ophthalmology-only practice treating 'anything with eyes' in Phoenix. She treats small patients at Eyeshine and provides ophthalmology services for horses both at local equine hospitals and in-the-field. In addition to seeing patients, she has authored a number of journal articles and continues to participate in clinically-focused research. Dr. Reed attended UC Davis for her DVM degree and completed her comparative ophthalmology residency here in the Valley of the Sun. Experience working in various ophthalmology practices and multi-specialty veterinary hospitals in the western United States inspired Dr. Reed to start her own veterinary ophthalmology practice where she can create an environment focused on caring for animals and the people who love them.