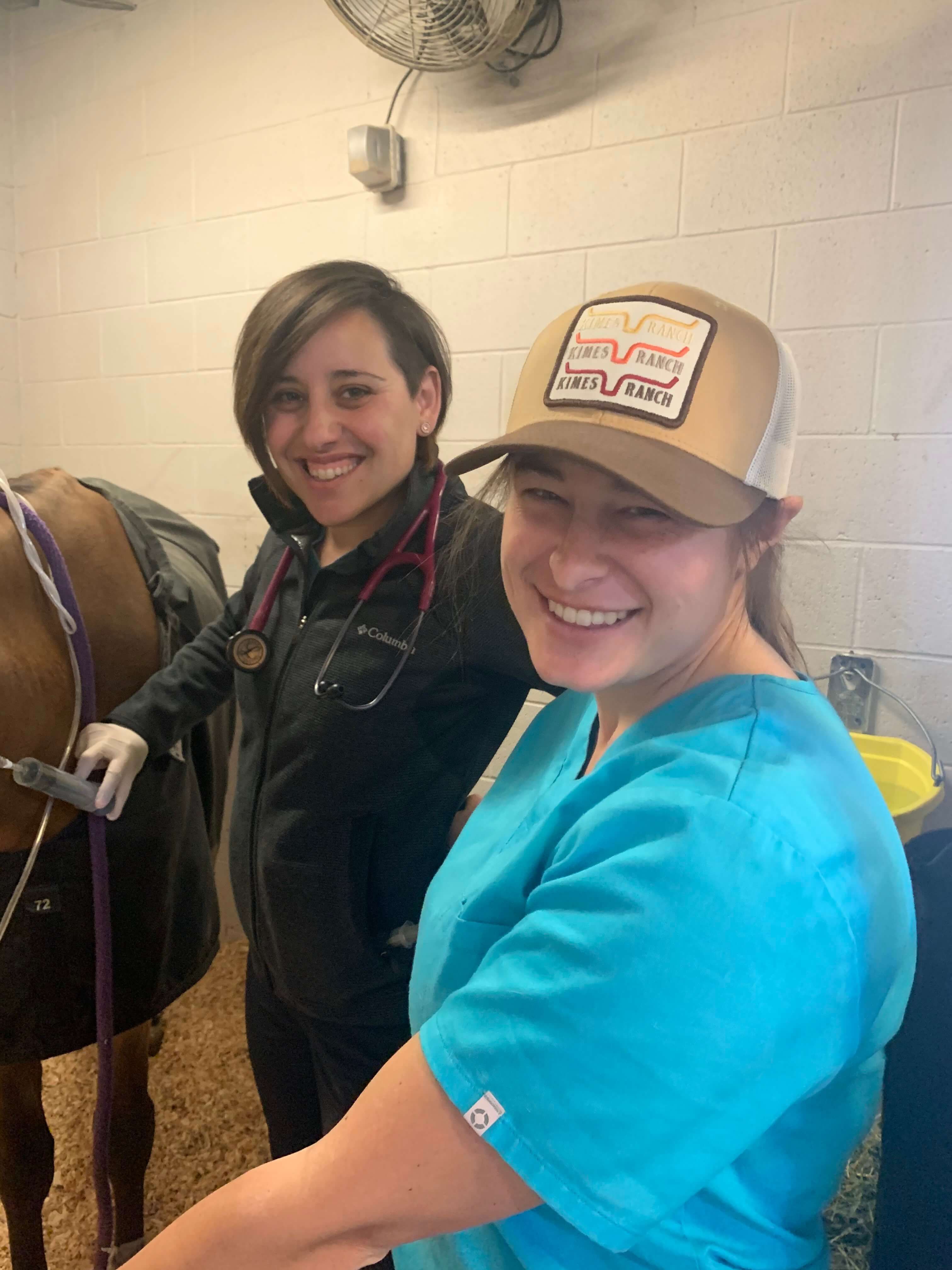 Internal medicine services are provided both in hospital and in the field by Dr. Rachel Liepman, our board-certified equine internal medicine specialist. Internal medicine services include diagnosis and management of gastrointestinal, respiratory, and nervous system diseases, heart or circulatory disease, kidney or bladder disease, liver disease, skin disease, poor performance or loss of stamina, infectious disease, endocrine disorders, eye problems, and diseases of the neonatal or young foal. Also, subtle problems such as weight loss, an overall change in attitude, behavior or performance may be evaluated by our internal medicine service. We offer 24-hour intensive care for horses with close monitoring and around the clock therapy and an isolation facility allows us to quarantine and treat patients with suspected infectious disease. Dr. Liepman often works with other veterinarians to best diagnose and treat difficult diseases in sick horses and can help develop a comprehensive wellness plan for your horse.
Services include:
Intensive care unit monitoring
Ultrasound
Gastroscopy/Endoscopy
Pulmonary testing
Neonatal care
Echocardiography/ECG
Endocrine testing
Nutritional consultation
Ultrasound guided biopsy
Isolation for infectious disease
Neonatal Care
During the spring, a large portion of the internal medicine caseload at CVMC is comprised of neonatal foals. Our internal medicine specialist, Dr. Rachel Liepman, DVM, MS, DACVIM works as a team with the other specialists at Chaparral to provide around the clock emergency care for sick neonatal foals. We offer advanced diagnostics, monitoring and 24/7 critical care for neonatal foals. Our CVMC surgical team is also available at any time to assist with critical emergencies including dystocias, and post-foaling emergencies.