History
Founding Story
Chaparral started out as a Paradise Valley Animal Hospital, purchased by Dr. Brent Rollins and Dr. Maynard Pullen in 1971. What started out small served as a stepping stone to the formation of Chaparral Animal Hospital in 1980. Dr. Tracy Clement became an owning partner of Paradise Valley Animal Hospital in 1975. In 1980, Dr. Pullen and Dr. Rollins sold Paradise Valley Animal Hospital and Dr. Rollins and Clement embarked on developing Chaparral.
As Chaparral Animal Hospital blossomed, Dr. Martin Crabo joined the team in 1991, becoming an owning partner with Dr. Rollins and Clement. The practice grew even more as a referral hospital for horses upon the arrival of Dr. C. Renée Andrea in 2001. Dr. Andrea became an owning partner and Dr. Clement retired around the same time. The clinic underwent tremendous growth over the next 8 years, outgrowing Chaparral Animal Hospital and transforming into the Chaparral Veterinary Medical Center we know today, moving to the new building in 2008. Dr. Rollins retired at the end of 2012 and his legacy as a part of the original Chaparral team lives on.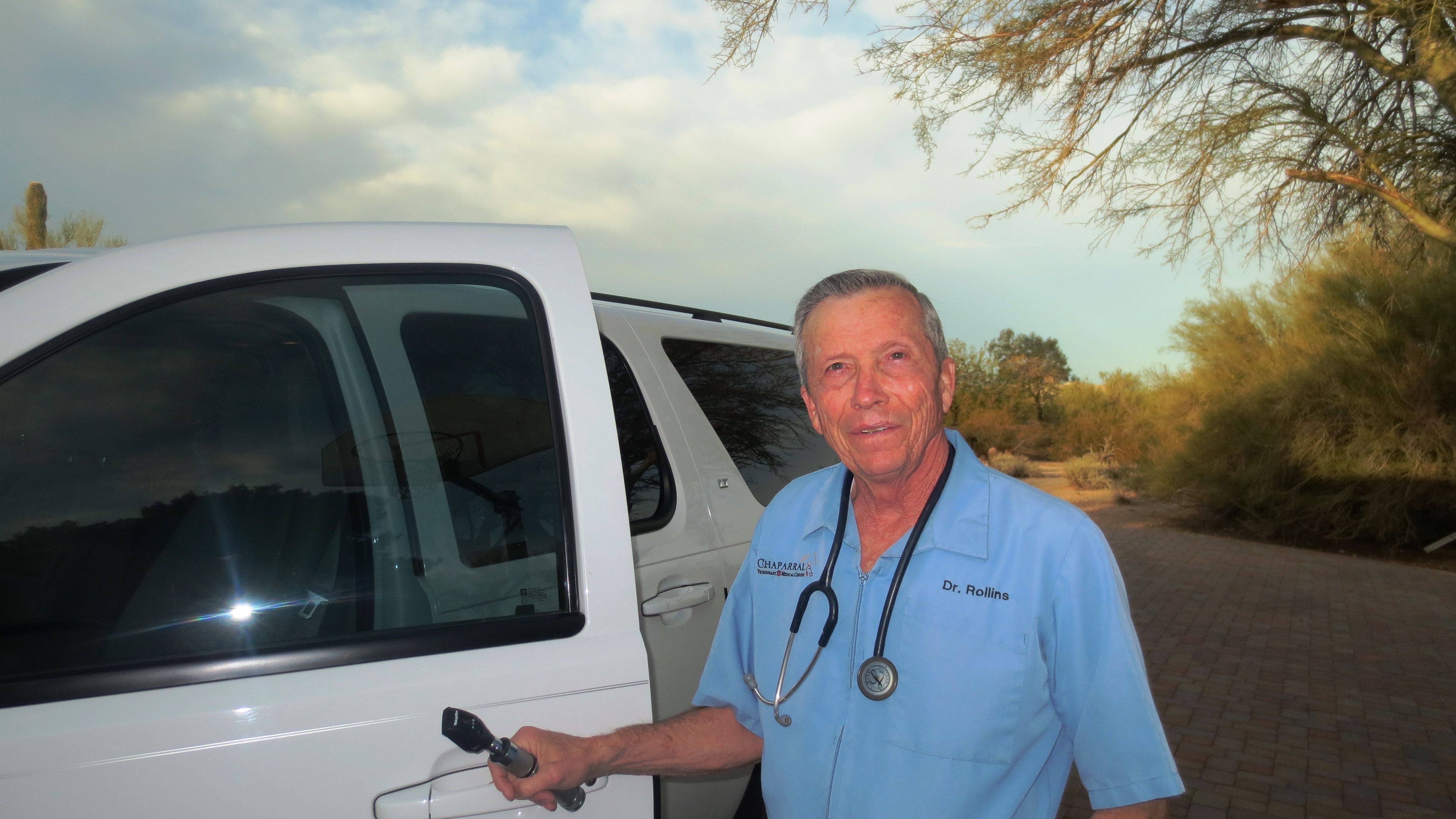 It is with a heavy heart that we say goodbye to Dr. J. Brent Rollins. Most horse people will remember Dr. Rollins as the founding father and senior partner (retired) of CVMC. But to many of us, he was so much more.

JBR was a man that lived and taught by example. Whether we realize it or not, JBR showed us what stepping out in faith looks like. He set an example of how to balance hard work with family and faith. I will forever hold on to some of his words: "You just have to make it happen."

"If both people in a relationship focus on trying to make the other happy, it will be a successful relationship."

and "Do you want half of my PB and J?

Most of us have a professional mentor or two, but fewer of us get the opportunity to work with someone who lived to be an example of everything good; someone whom you are a better person for knowing. For me, that person is Dr. J B Rollins, who I was lucky to have called my business partner, but honored to have called him my friend.

In Loving Memory,

C. Renee Andrea, DVM, Dipl. ACVS

​​​​​​​"We have a commitment as a team to improve ourselves both personally and
professionally so that we may better serve our patients by providing quality
veterinary care."

​​​​​​​"Partners for Life"

​​​​​​​"Expect Excellence"
Cards Accepted