Through the American Veterinary Medical Foundation's Charitable Fund, Chaparral Veterinary Medical Center can help animals rescued from abuse and neglect as well as the pets of clients facing personal hardships. Your donations to the AVMF on behalf of our hospital will help us help animals.

Click on the AVMF donate button to make your tax deductible donation.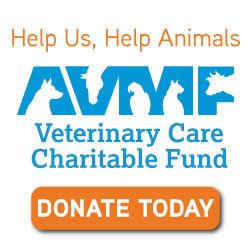 ​​​​​​​"We have a commitment as a team to improve ourselves both personally and
professionally so that we may better serve our patients by providing quality
veterinary care."

​​​​​​​"Partners for Life"

​​​​​​​"Expect Excellence"
Cards Accepted